Endless warm days spent with something delicious in hand - it's tantalisingly close. Here are some of our picks for your own holiday sipping or to make someone's else's day.
Gordon's Sicilian Lemon Gin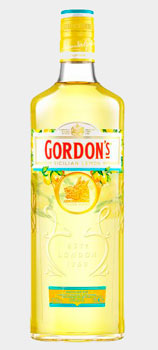 Gordon's Sicilian Lemon Gin offers a zesty twist on an original recipe from Alexander Gordon. Made with the highest quality ingredients and using 100 per cent natural flavours, the recipe has been perfectly crafted to balance the juniper notes and refreshing taste of Gordon's with the finest Sicilian lemons. We highly recommend it you try it in a Palermo Spritz (see recipe below) – divine!
Appleton Estate Signature Blend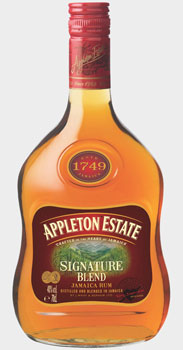 Appleton Signature Blend is a full-bodied, medium-sweet rum. It's a delicious blend of 15 aged golden rums with a warm honey colour, a lush, fruity aroma, and a rich taste. It's a great gift for everyone and a delicious everyday drink, to make 'just another day' feel special. It's a fantastic rum to whip up into cocktails and we can't wait to sit down with a Buttered Rum Fizz. See our recipe below.
Berg Seltzer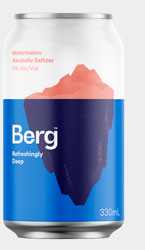 Berg is a new seltzer made from a sugar ferment distilled into alcohol that contains fewer than 100 calories and has less than three grams of sugar and carbs per can. Now that's something we can all get into. Berg comes in three flavours: Watermelon, Blackberry, and Lemon & Yuzu. The new flavours in this exciting 'better for you' seltzer range are designed to appeal to the modern drinker; to those who like to try something new. Something refreshingly deep.
Talisker Single Malt Whisky

Yes, yes, we also love whisky in winter. But it's too good to be relegated to the colder months and can make a wonderfully indulgent summer evening's drink. Our pick at the moment is Talisker, produced at the oldest distillery on the Isle of Skye – their Single Malt Scotch Whisky has been made by the sea since 1830. It makes a perfect gift for whisky connoisseurs with a spicy complexity, peppery character, smoky smoothness and sweet, lingering peaty finish. We recommend serving it neat or over an ice mould to minimise the dilution.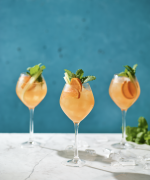 Palermo Spritz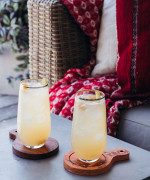 Buttered Rum Fizz