If you're looking for a special drink to celebrate Day of the Dead this weekend, look no further than Tequila Patrón's incredible limited edition created by Oscar-nominated Mexican film director Guillermo del Toro
Celebrated Mexican film director, designer and screenwriter Guillermo del Toro is known for creating intricately imaginative works that are a tapestry of fairy tales, horror stories and fantasy, inspired in large part by his early years growing up in Guadalajara, Mexico, and the vivid culture and tradition that surrounded him.
Similarly, Day of the Dead is a Mexican holiday that honours the lives of loved ones who have passed with celebrations involving music, colour, costumes, underworld references, food and drink. So while it may seem like an unlikely canvas for is creative work, Tequila Patrón invited del Toro to create a limited-edition bottle and presentation case for a once-in-a-lifetime release.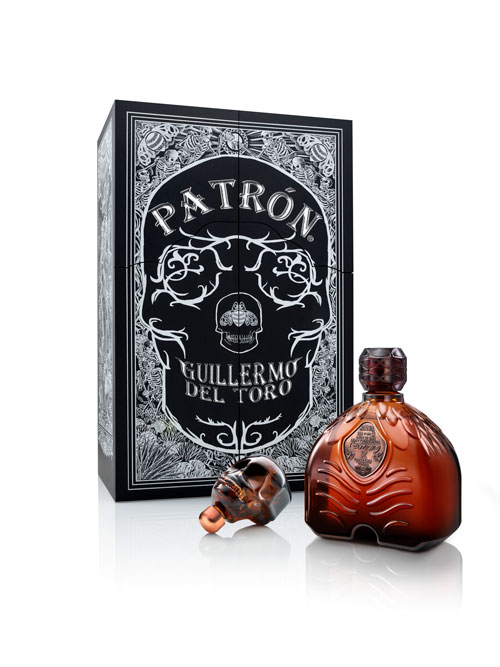 The Patrón by Guillermo del Toro packaging unfolds like a true del Toro masterpiece, with a meticulously designed exterior that tells the story of Patrón tequila's production mixed with del Toro's skeleton iconography in incredible detail. It then opens up to a bottle presentation that looks like a fantastical winged creature straight out of one of his movies – a limited edition 750ml bottle of custom blended Extra Añejo tequilas sits upside down as the "torso," while a second 100ml bottle of aged orange liqueur sits on top, a skull exquisitely carved into the crystal. The Extra Añejo tequila was specially created just for this collaboration, while the orange liqueur is a perfect accompaniment to the flavor profile of this custom blend. Alongside the bottle are two glasses designed to be placed on a drawer that slides open from the bottom of the box, creating an altar.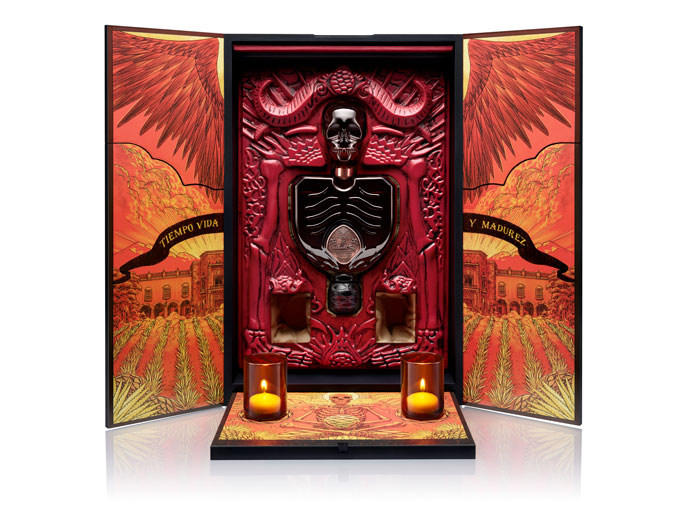 Patrón by Guillermo del Toro is RRP $799.99 at very selected Liquorland stores, but if you can't get your hands on one of these special creations, we highly recommend Patrón's other exceptional tequilas for celebrating Day of the Dead this year. Here are our top picks, available at Liquorland stores nationwide…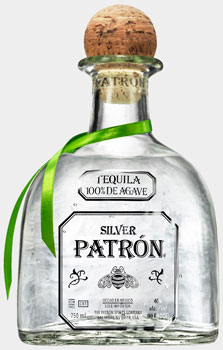 Patrón Silver Tequila
Using only the finest 100 percent Weber blue agave, Patrón silver is handmade in small batches to be smooth, soft and easily mixable. A favourite of tequila connoisseurs worldwide, each bottle is individually crafted by a glass artisan and hand-numbered for authenticity.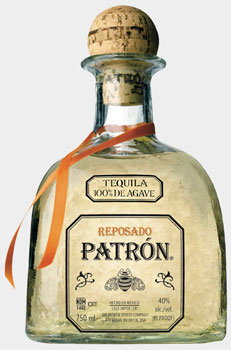 Patrón Reposado Tequila
Patrón Reposado is a nice departure for tequila drinkers looking to make a change. Aged in oak barrels for over two months, it blends the fresh, clean taste of Patron Silver with the oaky flavour of Patron Anejo. Each bottle is unique, made from recycled glass and hand-numbered.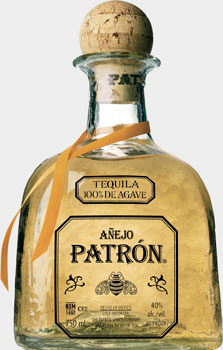 Patrón Tequila Anejo
Perfect for sipping, Patrón Tequila Anejo is made in small batches and oak aged for over 12 months for a beautifully balanced tequila with aromas and flavours of vanilla, raisins, honey and oak, and a smoky caramel finish.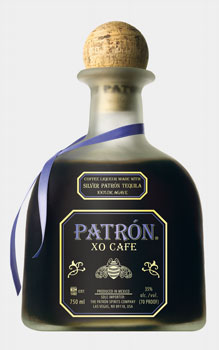 Patrón XO Cafe Liqueur
This dark, dry coffee liqueur is made with Patrón Silver Tequila and can be sipped alone or used to add notes of roasted coffee, chocolate and light tequila to cocktails.