Gin has been huge news across the Northern Hemisphere for the past few months, and now Kiwis are about to experience the Mediterranean take on this aromatic spirit with the launch of a unique gin brand here
Gin is experiencing a major revival around the globe, with over 50 million cases of this aromatic spirit drink now sold every year. Gin is huge news in the Northern Hemisphere, with European gins the most in demand around the world. As a result, gin drinkers are becoming increasingly experimental, searching out new flavours and ingredients from the gins they buy, and the way they serve the classic gin and tonic (referred to in mainland Europe as a "gintonic" – why waste time saying "and" when there's great food and gin to consume right?!).
THE MEDITERRANEAN GIN DIFFERENCE
One area responsible for the huge growth in gin is the Mediterranean, where they're known for pushing gin's flavor profile more towards citrus and refreshing herbal notes, using simple yet flavoursome garnishes, and serving the cocktail in copa or red wine glasses rather than a highball – all of which help to elevate the aromas of the spirit to fully delight your nose as well as your mouth.
Now the launch of a unique Mediterranean gin brand into New Zealand is about to transform the way us Kiwi's drink our G&Ts and kick off the trend for Mediterranean gin experiences.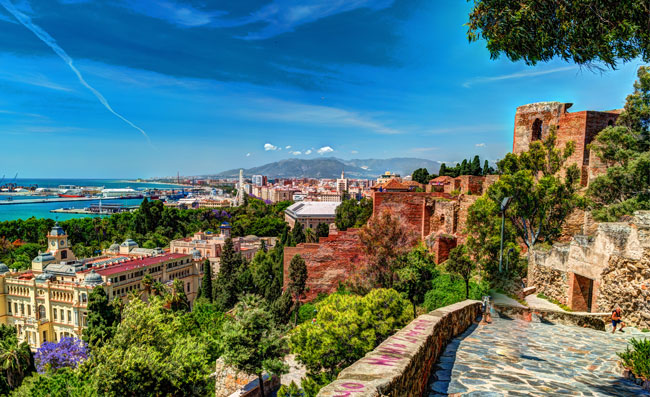 Larios gin has been produced in Malaga (pictured above), a seafront city on the southern coast of Spain, since 1866. The painter Picasso and actor Antonio Banderas were both born in Malaga, so we already know that great things come from this place! If you think turquoise blue oceans, golden beaches, sundrenched hills full of terracotta-tiled houses, and countryside dotted with olives and orange groves, you're starting to get the picture. Now imagine tucking yourself into a terraza (terrace) for a long warm evening of tapas grazing and gintonic drinking with friends. Heaven.
LARIOS GIN TASTING NOTES
The bestselling gin in Spain, Larios sets itself apart with the use of plenty of Mediterranean citrus fruits and herbs, giving the gins smooth, fresh, clean flavours and aromas plus the taste of delicate citrus. It's available in two very different serves, Larios and Larios 12.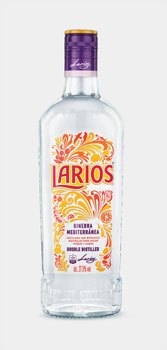 Larios, Mediterranean Dry Gin
This unique Mediterranean gin is made with double-distilled juniper and natural ingredients including Mediterranean oranges and lemons. As you can imagine, it has a clean and refreshingly dry (not sweet) flavour with beautiful citrus aromas.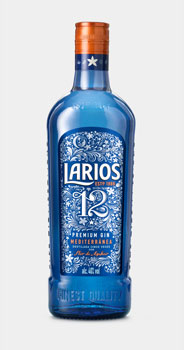 Larios 12, Mediterranean Premium Gin
This reworking of Larios Dry combines double-distilled juniper with 12 natural botanicals including citrus ingredients of lime, lemon, orange, grapefruit, mandarin, clementine, tangerine and orange blossom, plus herbs and spices including coriander, nutmeg and angelica root. A heady aromatic gin, it has soft aromas and a silky taste of citrus and spice.
THE MEDITERRANEAN GIN EXPERIENCE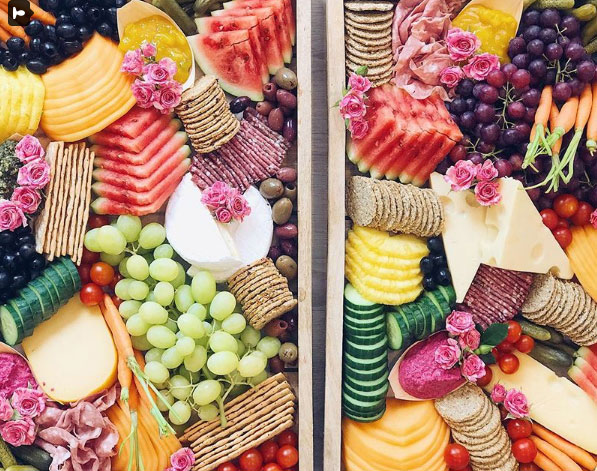 The Mediterranean way to serve gin pulls back on the crazy garnishes that have exploded in the craft drinks movement (amen to that) and instead opts for classic citrus additions. When it comes to food pairing, the herbal and citrus flavours and aromas of Larios gin make it a natural fit with seafoods – particularly smoked or cured salmon; goat's, smoked and strong cheeses; cured meats like Parma ham and chorizo; olives and crusty bread with extra virgin olive oil for dipping. Better still, serve Larios gintonics to a gathering of your nearest and dearest with all of the above in a Mediterranean food platter.
For help making the ultimate Larios 12 gintonic, watch the Perfect Serve video below. And for click below that for recipe instructions for the perfect Larios gintonic too...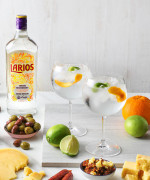 Larios Perfect Serve