From the highlands to the lowlands and everywhere in between, single malt whiskies tell the story of their setting, with plenty of history and intrigue thrown in for good measure

Scotland and single malt whiskies go hand in hand. It's not the only country to produce this golden elixir, but the ones from here, which by definition must be made exclusively from malted barley using pot stills at a single distillery, have an illustrious history tied up with the very essence of the country. At last count, there were upwards of 133 distilleries in Scotland, some dating back to the 1700s.
Depending on whether you're in the low-lying south of the country, the mountainous north or perhaps holding on to your hat on a windy isle, what you find in your glass will speak volumes about your locale.
Take a tastebud tour of Scotland and discover a single malt perfect for you.
Highlands
Here you'll find some variety within the category, but the wild seas and impenetrable moorland that dominate the landscape create characteristically bold and peaty drams. However, there's still room for a few signature floral notes too. The Highlands also have a sub-category of single malts – namely the Islands, which come with maritime notes and plenty of peat to boot.

Oban Distillery sits in the heart of the town of the same name on Scotland's south-west coast, producing rich, fruity malts. It's one of the oldest licensed distilleries in Scotland, founded in 1794. Oban 14yo: Fresh sea salt and orange-peel notes. Bright, clean with a decent whiff of smoke. RRP$154.99, 700ml
Islay
The southernmost island of the Inner Hebrides, the isle of Islay produces malts that are pungently peaty with plenty of smoke and salt revealed in their complexity.

Lagavulin Bay, in the south of the Isle of Islay, the southernmost island of the Inner Hebrides, is a wildly picturesque, weather-beaten spot where Lagavulin whisky is created, resulting in full intense peaty examples.
Lagavulin 16yo: Smoky, meaty, peaty and balanced. Lots of trademark Islay smoke. RRP$154.99, 700ml
Lowlands
In the south of the country, you'll find soft and smooth examples, plenty without any peat or salinity, but all with a more gentle, elegant palate.

Fed by limestone hard water, Glenkinchie Distillery sits in Scotland's lowlands of
East Lothian, producing a characteristically light, young character of malt.
Glenkinchie 12yo: Aromatic and floral on the nose with some vanilla and citrus. A light smooth body, with a crisp mid-palate and dry finish. RRP$118.99, 700ml
Speyside
You can't move without bumping into a distillery in Speyside. With its rivers and glens, it produces more fruit-forward malts, ranging from light and grassy to rich and sweet.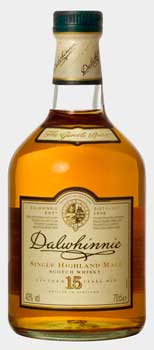 One of the highest distilleries of Scotland, Dalwhinnie creates malts that offer an experience midway between Lowland and Speyside styles – gentle, golden and with depth.
Dalwhinnie 15yo: Floral, toffee, custardy aromas give way to some gentle smoke and a touch of spice. A long malty, nutty finish. RRP$144.99, 700ml

Cragganmore is a Speyside distillery founded in 1869 that produces complex, highly prized single malts, regarded as the leading malt for blending in Speyside.
Cragganmore 12yo: Typical complex nose with everything from citrus to melon and tropical fruits. Sweet and honeyed in the mouth with a rich, sherried finish. RRP$129.99, 700ml
Islands

Hailing from the Isle of Skye, Talisker is one of only two malt whisky distilleries on the island. The name comes from the Norse Thalas Gair, meaning 'sloping rock', for the mountainous rocky character of its home.
Talisker 10yo: Iodine, seaweed, smoke and minerals, bitumen, blue cheese and smoky bacon – the characteristics of this Talisker are bold and intense, with a long, peppery finish. RRP$109.99, 700ml