Read this, frankly, surprising timeline about the history of the cocktail, plus your liquor cabinet essential spirits list

Read our timeline of the unusual history of cocktails to get you in the mood, then check our essential liquor cabinet guide, plus some classic cocktail recipes to try. Main text by Philippa Prentice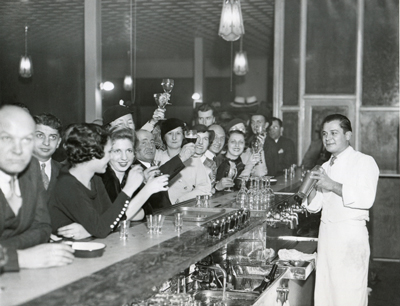 Starters Orders In Britain, a "cock-tail" was a horse whose tail had been cut short and had had ginger slid up its – cough, cough – to give it a spring in its step and ensure it held its tail high. From this, the word "cock-tail" came to mean the stimulant ingredient in a drink, commonly ginger or pepper and often served with gin courtesy of the nation's gin craze.
Early-1800s American newspapers of the early 1800s show the first references of cocktail beverages as "a stimulating liquor, composed of spirits of any kind, sugar, water and bitters...".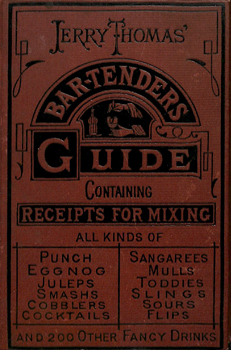 Mid-1800s In 1862, pioneering American bartender Jerry "Professor" Thomas published the first-ever bar manual, Bar-Tender's Guide. A key ingredient of many of his cocktails was ice, made possible by another American, Frederic Tudor, who began selling ice to households, cafes and bars in the early 1800s. (Book image courtesy of Bar Books)
1920s During Prohibition, underground parties sold illegally distilled liquor improved with honey, juice and other flavourings, which also disguised it and made it easier to drink quickly – crucial when you could get raided by the police mid-sip. ?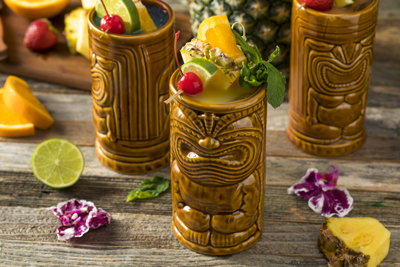 1930s In 1930s post-Prohibition, the emerging tiki culture spawned a surge of rum-related "exotic" cocktails like the Mai Tai.
1960s In the '60s, cocktails – and cocktail parties – experienced another surge in popularity, when a series of mass-produced products, including flavoured vodka, hit the market.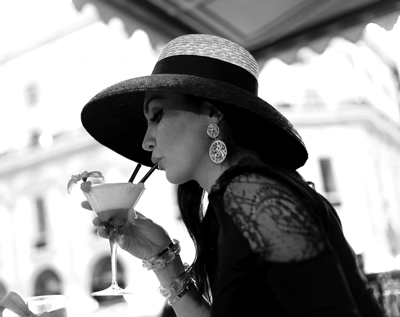 1980s and 90s Classic cocktails championed by the aforementioned Jerry Thomas returned to prominence thanks to bartenders like "King Cocktail" of New York's Rainbow Room, who is recognised as reviving the profession. It was the beginning of a renaissance that continues today.
2000s Today's focus on health and our appreciation of authenticity have in turn inspired the drinks. You'll recognise on-trend "craft" cocktails by their artisan ingredients; the movement also places a focus on technique and is characterised by classic drinks, often with a contemporary twist.
LIQUOR CABINET ESSENTIALS
No liquor cabinet should be without the following spirits to work up a classic cocktail or two (try some of our top classic cocktail recipes below)…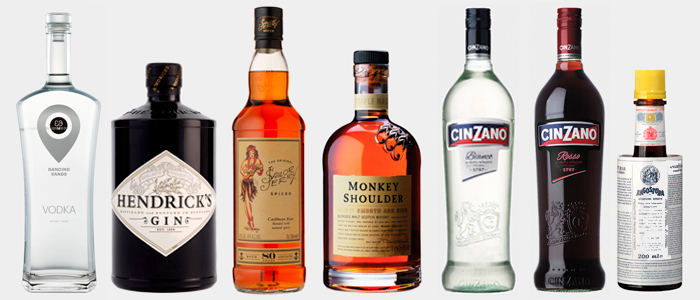 Vodka: we love Dancing Sands
Gin: our favourite is Hendrick's
Rum: we recommend Sailor Jerry
Whisky: our pick is Monkey Shoulder
Vermouth: you'll want both Cinzano Bianco and Cinzano Rosso
Bitters: we use cocktail essential, Angostura Bitters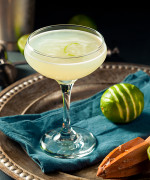 Classic Gin Gimlet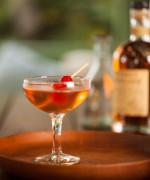 The Classic Manhattan