Naughty but nice, the delectably divine Malibu Pornstar Martini is the latest cocktail craze. Time to invite this taste of summer to your next soirée

You may have noticed the intriguing Pornstar Martini out and about on the town recently. Try it at home with these must-try products, all available at your local Liquorland.
JACOB'S CREEK RESERVE PROSECCO

This crisp sparkling white wine offers flavours of fresh apple and pear, and an enticing nose of pear with lemon and orange blossom. RRP$15.99, 750ml
ABSOLUT VANILIA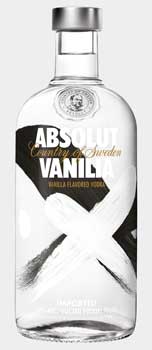 Made from natural ingredients, this vodka is rich, robust and complex. Absolut Vanilia has a distinct character of sweet vanilla, notes of butterscotch and hints of bitter-yet-smooth dark chocolate. RRP$41.99, 700ml
MALIBU PASSIONFRUIT

The taste of fresh, ripe passionfruit meets smooth Caribbean rum – a perfect base to create your summer rum cocktails. RRP$31.99, 700ml
And the recipe?
Pornstar Martini
1 part Malibu Passion Fruit
1 part Absolut Vanilia
1 part passion fruit purée
½ part lemon juice
METHOD
Shake and pour into a chilled martini glass.
Serve with 30ml of Jacob's Creek Reserve Prosecco on the side.