With Highball Cocktail Festival on the horizon, we talk to bartender and mixologist Ray Letoa from Wellington's Roxy Cinema about his career, favourite cocktails and creative inspirations
Despite winning an astounding 26 local and international awards in mixology over the past five years, Ray Letoa still laughs when he's referred to as a mixologist. "The term mixologist is one I don't feel I'm worthy of. I think of myself as a bartender that has developed a love for flavour," says Ray.
Talking to Liquorland Toast, Ray describes his path to success and reveals a few top tips ahead of his presentation at New Zealand's first cocktail festival, Highball, proudly sponsored by Liquorland.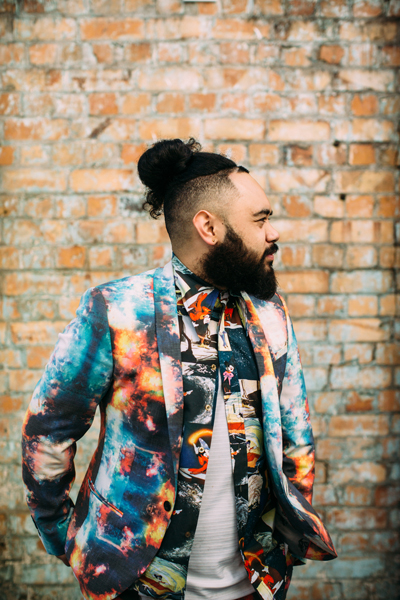 How did you become a bartender?
I was introduced to bartending through my older brother, who was a bartender, and I was his barback/glassy. I would observe him intensely and saw two parts of him: one part artist, another part lover. I was always in awe of the way he could talk to anyone, turning strangers into family and acknowledging regulars as if they were stars from Hollywood. I'd watch guests browse the menu and close it, ask him for something, and without a moment to think he would get right into creating and mixing, grabbing all these ingredients like a conductor in an orchestra, then present art in a glass. The joy in their eyes after their first sip was always mesmerising and I knew that I wanted to do the same thing. That's how I was introduced to bartending. I learnt as much as I could from my brother. This was at a bar called 'Hummingbird' in Wellington, which is still there and still just as amazing as I remember it. Now you can find me at Roxy Cinema in Miramar, Wellington bartending, making dreams come true and guests' days better when they enter the bar.
I've been in the industry for 10 years, but it catapulted astronomically in the last handful of years when I started taking part in the competitive cocktail circuit. Somehow I ended up with some good results winning a number of competitions, the most recent being the winner of the 2018 Angostura WORLD Global Cocktail Challenge.
What is your favourite cocktail to make?
My favourite cocktail to make is the National Cocktail of Trinidad, which is the 'Queens Park Swizzle'. It consists of the following ingredients in a tall glass.
45-60ml rum
30ml fresh lime juice
25ml demerara sugar syrup
8 mint leaves
Top with crushed ice and, with a swizzle stick, stir the drink agitating all the ingredients, to bring about marginal dilution and chill the cocktail. After that, add 8 or so dashes of Angostura Aromatic Bitters and garnish with a mint sprig, then present with a smile.
For such a simple and refreshing cocktail, it packs a massive flavour punch.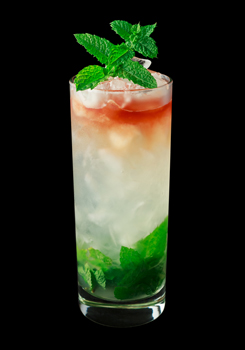 What is the most difficult cocktail to make?
For me, the most difficult cocktail to make is the one that you've tasted somewhere else and now want me to recreate that exact experience! I can make any cocktail out there provided I have the ingredients, but if you've had a cocktail somewhere previously and you want me to recreate it the same way, it is difficult due to so many variables. However, I love a challenge and I will do my best!
What kind of trends do you see emerging right now on the Wellington cocktail scene?
I've noticed a lot of bars are trying to reduce their waste by re-using the products they would usually get rid. For example, after squeezing a lemon you are left with the skin, but rather than throwing that away bartenders are being savvy and cutting this up to infuse spirits or make a cordial. Though time-consuming, habits like these are positively impacting the environment around us for future generations.
Which cocktail trend do you wish would just disappear already?
Plastic straws. Let's see them gone sooner rather later and hopefully gone forever in the name of sustainability.
Who, or what, inspires you?
Challenging logic. Being at Roxy Cinema, people come for an experience. When people watch movies they get excited with the special effects – I want to recreate that same feeling and reaction when they see our cocktails and I do that by challenging logic. For example, we have cocktails presented in snow globes, some that emit an aromatic fog, and some that shimmer like diamonds in the light. When people are inquisitive and ask how we did it, that's when we know we've achieved what we set out to do.
What tips would you give to an amateur, at-home bartender?
1) The internet is your best friend. More knowledge = better-tasting drinks.
2) You don't need to buy expensive ice moulds, just use old ice cream containers to make big ice and chop it down to size (carefully).
3) Practise makes perfect. Make your choice of cocktail three times over if you want to perfect it.
What is your signature cocktail?
My signature cocktail is called the Miramar Fizz Pop, which consists of pomegranate juice, lemon and lime juice, lemongrass and ginger syrup, mango foam and your choice of spirit (I choose Angostura 3 year old rum). To chill the cocktail, I drop in our special food grade dry ice, which adds a theatrical element.
What is your favourite cocktail to drink?
My favourite cocktail recipe at the moment is an 'Angostura 1919 Daiquiri'.
60ml Angostura 1919 Rum
30ml fresh pressed lime juice
30ml sugar syrup
2 – 4 dashes of Angostura Aromatic Bitters
Shake until frosty and double strain into a chilled martini glass. Garnish is optional.
Ray will present at the Highball Cocktail Festival taking place at the Embassy Theatre in Wellington on May 11-12. Get your tickets at highball.co.nz.