Kiwi brand Scapegrace has been named the world's best gin at the International Spirits Awards in London
Gin is exploding in popularity across the globe at the moment, so to be named the world's best gin at the world's most influential spirits competition would be a pretty big deal. Beating more than 600 other gins to take out the supreme award last week was Kiwi brand Scapegrace, whose Scapegrace Gold was named Best London Dry Gin at the prestigious International Wine and Spirits Competition in London. "We couldn't be more thrilled, with over 600 gins, from 90 different countries, to come out as the world's Best London Dry gin is unreal," says Scapegrace co-founder Mark Neal. "Since day dot, our aim was always to create a gin for New Zealanders which we could take to the world. Being so isolated from the rest of the world, drives you to look at things differently, it also means you need to punch above your weight to be noticed. This recent accolade will defiantly help put our amazing NZ spirits industry on the global map."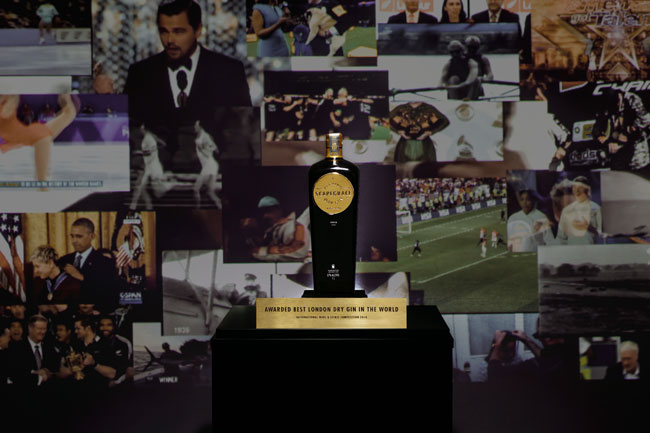 Punching above its weight is a bit of an understatement. In fact, veteran IWSC judge Steve Beal went as far as to describe Scapegrace Gold as "staggeringly good". He further commented: "Making gin this good is not easy or accidental, we salute the blender… A magnificent gin."
Created by Auckland-based friends Richard Bourke, Daniel McLaughlan and Mark Neal (pictured below from left to right) just four years ago, Scapegrace has fast spread across the globe to 35 countries, most recently cracking the tricky US market.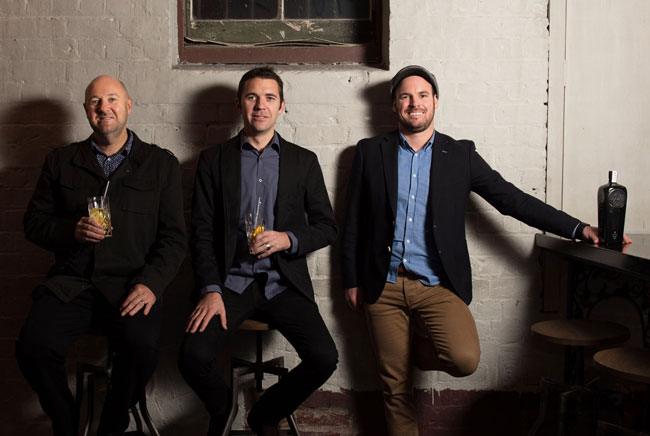 Scapegrace Gold and Scapegrace Classic are distilled with pure water from the Southern Alps, in small batches using 13 botanical ingredients. Scapegrace Gold is distilled with tangerine, which differentiates it from Scapegrace Classic. "Everything from our ingredients, to the processes used, and even the bottles they come in pays tribute to the craft of gin making; but also to being a bit rebellious from those traditions and paving a new way for the craft. Thus our name, Scapegrace," says co-founder Daniel McLaughlan.
Win With Scapegrace
Help Scapegrace celebrate their amazing win by getting yourself in this week's Liquorland Toast draw to win one of three sets of six Scapegrace Crystal Glasses here.