Meet Appleton Estate Rum's twinkly-eyed Master Blender Joy Spence as she shares her passion for rum and celebrates the release of a special edition blend
Words by Anna King Shahab
Twinkly-eyed and animated, when you meet Joy Spence it's impossible for her passion and enthusiasm for rum not to rub off on you.
Inspired by a charismatic school teacher she had in her early teens, Jamaican-born Spence developed a keen interest in science and gained a chemistry degree. She landed a job in the lab at Appleton Estate in the Nassau Valley in the heart of Jamaica, much to her father's dismay as a woman working in a rum distillery was frowned upon back then. Imagine his further dismay then when, a decade and a half later, Spence was tapped to succeed from the retiring Master Blender, and became the first woman in the world in the role. 20 years later, Spence is still going strong, blending up a storm and travelling to far-flung places like New Zealand to share her knowledge and passion for the spirit she crafts.
COOL RUNNINGS
Rum runs in the veins of Jamaicans. "We talk about rum being there from the cradle to the grave," explains Spence. "We wet a baby's head with it, sprinkle it on building foundations and into the grave before the coffin is lowered in." It's no surprise that Spence proclaims rum to be the best spirit in the world, and listening to her talk passionately about this spirit she creates so meticulously, it's easy to be won over.
AS YOU LIKE IT
"Rum is the most versatile spirit," explains Spence. "You can savour a premium rum neat, match different rums to food, or mix lighter and younger rums into all sorts of cocktails. The best rums exhibit complexity in the same way as a fine whisky or cognac."
Made from sugarcane molasses that is fermented, distilled, barrel-aged and blended, all Appleton Estate's rums are made "from cane to cup" – from growing and harvesting the sugar-cane, refining the sugar and sourcing spring water on the estate for the fermentation process. The rums made here are distilled in both copper pots and stainless-steel columns, which add different flavour notes: notably orange peel, nutmeg and banana, with the next step ageing in bourbon barrels, adding notes of chocolate, coffee, vanilla and brown sugar flavours and aromas.
AGING WELL
The age displayed on a bottle of Appleton Estate rum refers to the youngest drop in the blend. Rums may be aged from one or two years up to many decades – Appleton Estate has a 50-year-old offering; the oldest on the market. Spence's sage advice for judging whether a rum has been aged well is to look for the 'green ring'. "Hold your glass up to the light and you should be able to make out an olive-coloured ring on the surface of the rum."
SPENCE'S TOP COCKTAIL
Spence's go-to rum cocktail is a measure of Appleton Estate Reserve Blend, a few drops of bitters, a slice of orange gently muddled in, then a good amount of crushed ice, topped up with dry ginger ale. Sure to make you feel completely irie.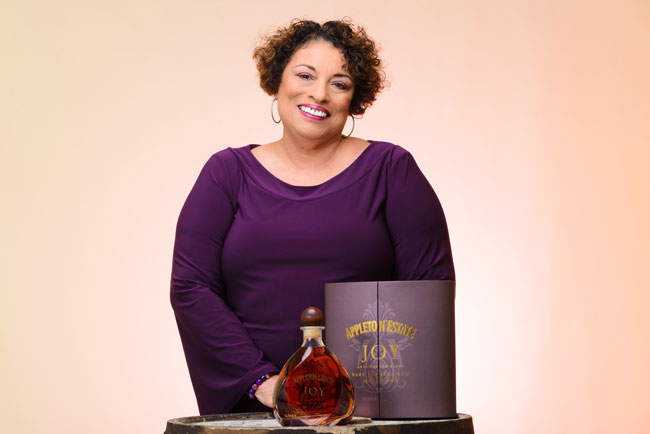 TASTING NOTES
Discover four very different Appleton Estate blends, then get creative below with some of our favourite rum cocktail recipes...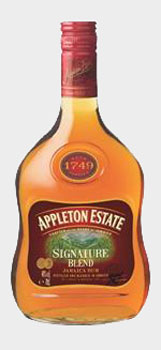 ?
Appleton Estate Signature Blend
A blend of 15 rums with an average age of four years. Complex citrus, sweet molasses and fruit flavours with some woody notes. Excellent for cocktails.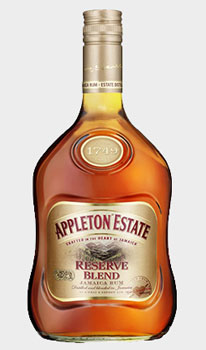 ?
Appleton Estate Reserve Blend
A blend of 20 rums with an average age of six years. Full-bodied and smooth, you'll taste vanilla, oak, honey and hazelnut complemented by the citrus note of orange peel. A bit like a spicy fruit cake. Enjoy in cocktails or neat.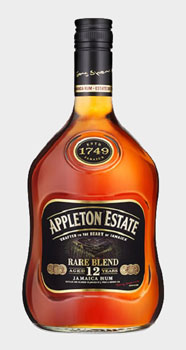 ?
Appleton Estate Rare Blend
A blend of select rums aged for an average of 12 years. Flavours evolve in the mouth, with deep oak, cocoa, roasted coffee, vanilla, molasses, almond and orange peel all getting a look-in. The finish is luscious and bittersweet. A great rum to sip on slowly, but equally good for cocktails.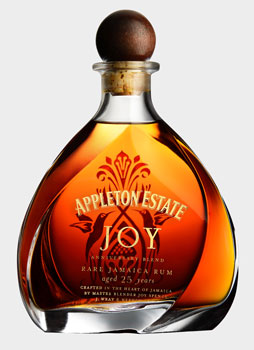 ?
Appleton Estate Joy Anniversary Blend
A rare blend of select rums with a minimum age of 25 years, personally selected by Spence to reflect her time in the role. Her aim was a harmony between the traditional Appleton Estate spirit and well-aged oak character. So as well as a rich spiciness from the oak and age, this rum is perfectly balanced with the classic Appleton orange peel notes, and a warm brown sugar sweetness.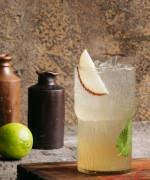 Spicy Rum Java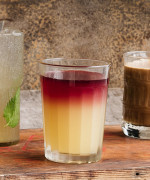 Rum Pineapple Sunset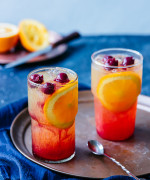 Rum and Orange Swizzle