Salt and lemon - and so much more! It's time to enjoy this fine Mexican spirit for what it really is: a classy, complex beverage that deserves to be sipped, not shot
Everyone seems to have a tequila memory (or lack thereof). It's a drink that often holds many a story, and it's the base of some delicious cocktails.
Tequila is an oft-misunderstood spirit - we don't often give it a chance to be savoured like a fine scotch or brandy.
There's no better time to shake hands and make peace with tequila than World Tequila Day on July 24th. It's a spirit richly steeped with culture, flavour and texture, and deserves respect (plus significant space on your top shelf).
Whether tequila is something you enjoy once in a while, or you simply want to up your tequila trivia, we've put together a list of things you need to know about the Mexican liquor.
Tequila is made from a native Mexican plant called Blue Weber Agave. The best tequilas are made from 100 per cent Blue Agave. 'Mixto' tequila contains only 51 per cent.

Most tequila production takes place in the city of Tequila and its surrounding areas in the Jalisco region of Mexico.

Agave grown in the highlands are sweeter than the herbaceous agave of the lowlands.

The name 'Tequila' is safeguarded by law. In order to bear the label, the spirit must be produced in Mexico using the blue agave variety of the Jalisco region.
There are five aging categories:
Blanco (smooth, simple flavour)
Joven or Oro/Gold (a Blanco with added sweetness or a blend of Blanco and Resposado – the strongest ABV and harshest flavour profile)
Resposado (aged in oak for 2-11 months before storing – an "all purpose" tequila)
Añejo (aged in oak for a minimum of one year – pronounced "on-YAY-ho")
Extra Añejo (aged in oak for a minimum of three years).
Pepe Lopez
Most tequila drinkers have been acquainted with Pepe Lopez. It's produced by one of Mexico's oldest tequila families at La Mexicana Distillery from natural spring water and top-notch blue agave.
Pepe Lopez is known for its light amber, citrussy Gold Tequila - a great base for a Margarita. Their fresh tasting Silver tequila is also worth a try.
José Cuervo
Don Jose Antonio de Cuervo founded this leading family-owned and run tequila brand in 1795. He began producing tequila in 1758 after obtaining land from the King of Spain.
The Spanish first distilled pulque in the early 1500s (a booze made from fermented agave sap) to create mezcal (sometimes bottled with worms).
Sauza and Cuervo dominated the tequila market during the 1900s. Their extensive range of tequilas can be found here.
Patron Tequila
Handcrafted, authentic and additive-free, if you're still not sure about tequila, Patron Tequila Añejo 750mls or Patron Silver Tequila 750mls is a delicious place to start. Try this lovely Old Fashioned recipe using Patron Tequila Añejo.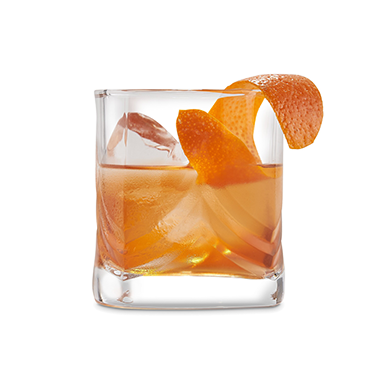 Ingredients
60ml Patron Añejo
80ml simple syrup
1 dash bitters
Zest of 1 orange
Method
Using a vegetable peeler, peel two strips of orange zest, ensuring you give them a twist as you put into a double Old Fashioned glass to get the oils out. Add the tequila, simple syrup and bitters, pop in a couple of large ice cubes and adjust sweetness to taste.