Beer or whisky? Whisky or beer? Why choose when these Deep Creek craft beer and single malt matches work so beautifully together?
Wisdom IPA & Port Charlotte 10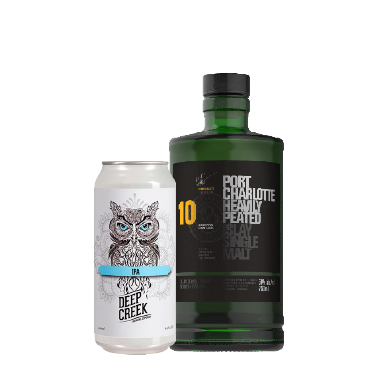 A wise old owl of a beer, the Deep Creek Wisdom IPA (RRP $8.99, 440ml) is a masterful flavour bomb of hoppinesss. It pairs up perfectly with the Port Charlotte 10 Year Old (RRP$8.99) and its typical Islay characteristics of heavily peated intensity, and is balanced by a long, dry and leafy finish.
Lotus Pale Ale & Benriach 10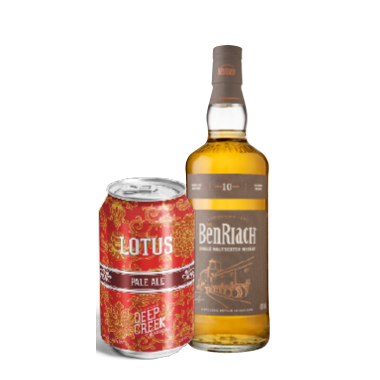 The floral and citrus characters of the Lotus Pale Ale (RRP $22.99, 6 x 330ml), layered over honey and brioche malt, sit nicely beside the green orchard aromas. There are warm toasted oak spice notes in this Speyside Benriach 10 Year Old single malt (RRP $84.99, 700ml), with refreshing hints of citrus.
Misty Miyagi & Jura Journey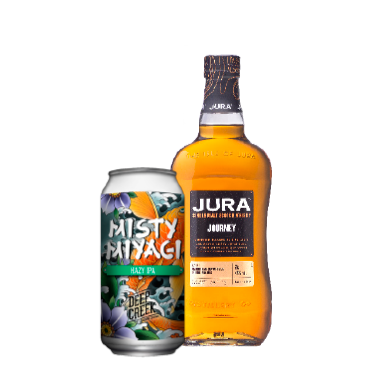 Gentle but strong, Misty Miyagi Hazy IPA's tropical flavours of mango, passionfruit and citrus create the perfect foil to the smoky notes of the entry-level Jura Journey Single Malt (RRP $79.99, 700ml), with its citrus and orchard fruit notes.
Brewtiful Haze & Glendronach 12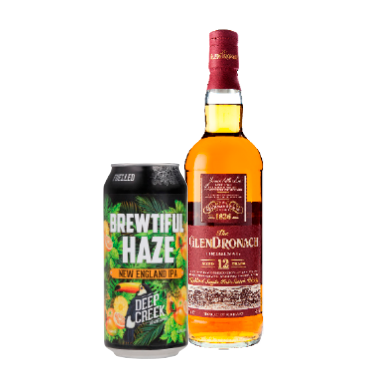 A New England IPA like Brewtiful Haze (RRP $8.99, 440ml), with its juicy bomb, bursting with tropical aromas, needs something rich to sit alongside it. Enter The Glendronach Original Aged 12 Years (RRP $99.99, 700ml), with its vanilla and ginger nose and oak and sherry palate.