We are rather in love with Fever-Tree Mixers and think you will be too
Created by a gin aficionado and a luxury goods expert, Fever-Tree's journey began at the British Library, where the founders went to research quinine sources as far back as 1620.
The brand takes its name from the tropical quinine tree, the bark of which was powdered and used to treat malaria, which was referred to at the time as the "fever". Quinine was popularized in the West during the 1800s when the British settled India, where gin was added to make it more palatable ­– giving birth to the gin and tonic.
For their wide range of mixers, Fever-Tree sources botanical ingredients from all over the globe, avoiding the use of the harsh preservatives and artificial flavours and sweeteners that are often used elsewhere. Fever-Tree products can be mixed with a wide range of spirits, from the more obvious gin, to rums, whiskies and tequilas.
Some of our favourite Fever-Tree mixers inlcude:
Fever-Tree Mediterranean Tonic Water
Fever-Tree Premium Indian Tonic Water
Fever-Tree Naturally Light Indian Tonic Water
Fever-Tree Ginger Beer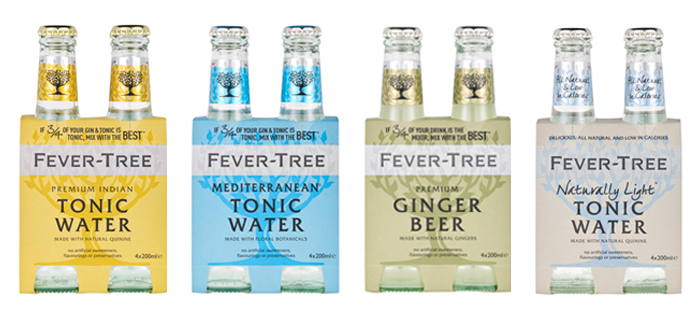 To enter, click here