Get to know the complex, smooth and super cool Irish whiskey with its home in a castle, and links to St Patrick, royalty and major rock stars
St. Patrick's Day is around the corner so it's time to brush up on a little history about Ireland's most famous saint (and namesake of our favorite holiday), while getting to know the Irish whiskey we reckon has closer links to it than any other…
Saint's Alive
In 5th Century Ireland it was tradition for the ruling king to be the first to light a fire during Easter Equinox on the Hill of Tara, and anyone attempting to light a hilltop fire before him would be put to death. However good old Patrick, at the time a simple missionary, defied the royal decree by lighting a fire at the top of the Hill of Slane (visible from the Hill of Tara – ooo, cheeky!). This blatant in-your-face act saw him routinely summoned in front of High King Laoghaire where the pious Patrick (real name actually Maewyn, but let's not dwell on that) is said to have impressed the King with his devoutly religious beliefs and was pardoned, freeing him to continue spreading Christianity across Ireland.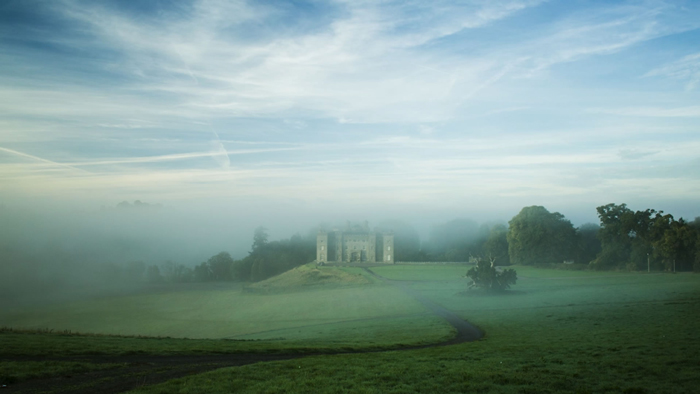 The Hill of Slane is today situated within the lands of the Conyngham family in Ireland's Boyne Valley, and here sits Slane Castle – the home to Slane Irish Whiskey (pictured above). But first, a little more history…

Rocking Royals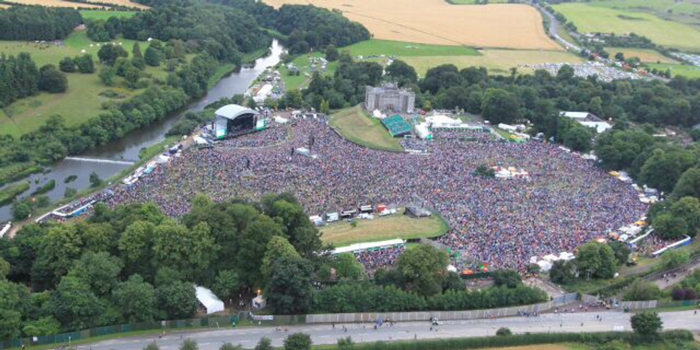 The Conygham family can trace its family roots back to 1045 where its ties with Irish royalty began after favour from Malcolm III. In 1703 the family purchased the land that Slane Castle was later built on, and 80 years after that they designed and planned the picturesque Slane Village. Further royal ties link the family to King George IV and Princess (later Queen) Victoria, but in 1981 Slane Castle's history was given an entirely different edge when Lord Henry Conygham hosted the first of the now-famous Slane Concerts at the Castle, which have since heard the likes of The Rolling Stones, Red Hot Chilli Peppers, PJ Harvey and David Bowie. We reckon a bit of St Patrick's rebellious spirit obviously remains at the Hill of Slane even today, playing out with these concerts and of course, Slane Irish Whiskey. Now onto the good stuff…

Spirit of Adventure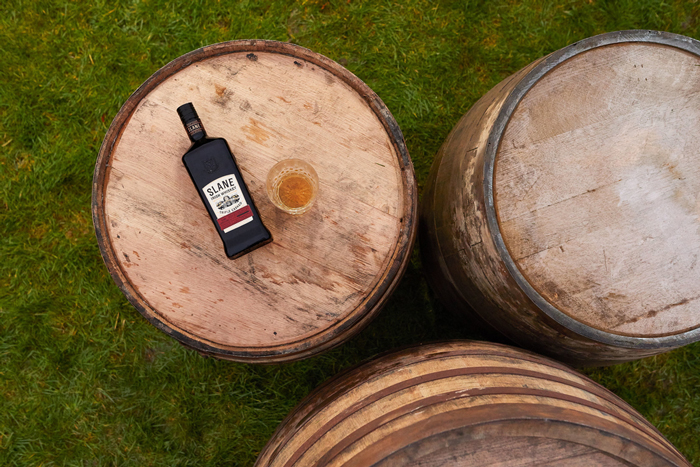 In times gone by, several distilleries found the fertile soil and pure water of the Boyne Valley in Ireland perfect for making Irish whiskey. Today, the Conyngham family heritage and the 147-year-old whiskey-making mastery of Kentucky's Brown family, which also owns Jack Daniel's Whiskey and Woodford Reserve Bourbon, have combined spectacularly to revive this legacy with the creation of Slane Irish Whiskey.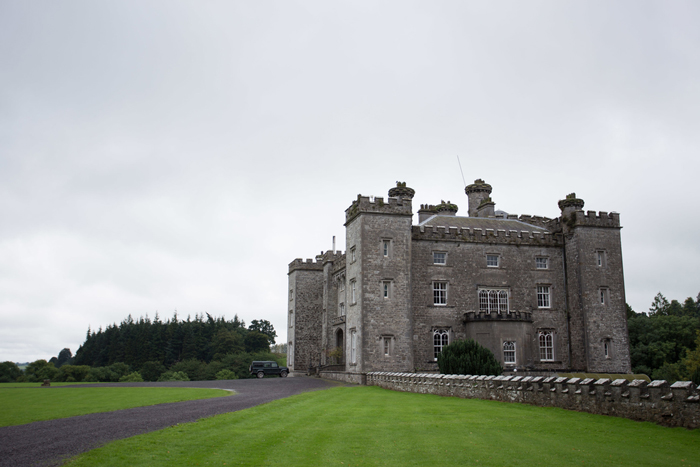 Created at the Slane Distillery in the grounds of the Castle, Slane Irish Whiskey is an award-winning blend that's triple aged first in virgin oak casks, then seasoned whiskey casks and finally in Oloroso sherry casks for supreme complexity. With its supreme quality and true Irish heritage, Slane Irish Whiskey is the perfect drop to enjoy this St Patrick's Day. Sláinte?!

Tasting Notes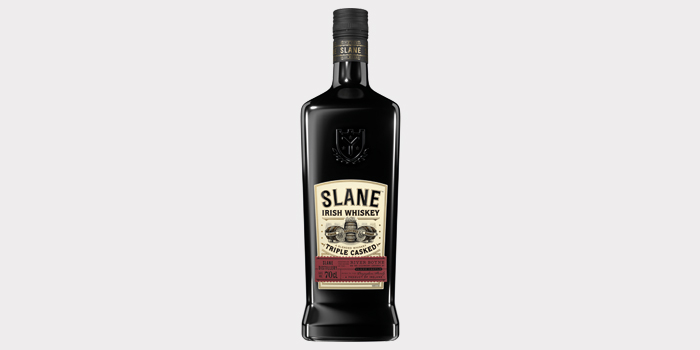 This smooth but full-bodied whiskey has notes of vanilla, Demerara sugar and ripe banana with bursts of rich caramel, vanilla and butterscotch, and lingering hints of dried fruit and baking spices.
Aromas: Complex fruit with drizzles of caramel, butterscotch and vanilla; brown spice and toasted oak
Flavours: Spicy at first but quickly sweetened with rich caramel, vanilla and butterscotch atop a deep layer of dried fruit
Finish: Lingering hints of dried fruit, woods and caramelised sugar