It's the cherry on top, quite literally, for Greenall's newest flavour in their gin family
There's a new gin in town, and we're here for it.
Made with natural black cherries and without the addition of sugar or sweeteners, Greenall's Black Cherry boasts a bold, fruity flavour balanced with the character of Greenall's Original London Dry Gin, provides a distinctive taste that packs an exciting and luscious fruity punch.
Greenall's Black Cherry is the latest innovation from the iconic brand (which turns 260 years old this year!) and has been created by renowned Master Distiller, Joanne Moore, at the world's foremost gin distillery, G&J Distillers, in Warrington.
Reaffirming the brand's position as the leader in mindful 'ginnovation', the new flavour continues the brand's mission to respect the rich heritage, craftsmanship and traditions of gin, whilst also showcasing the category's versatility and relevance.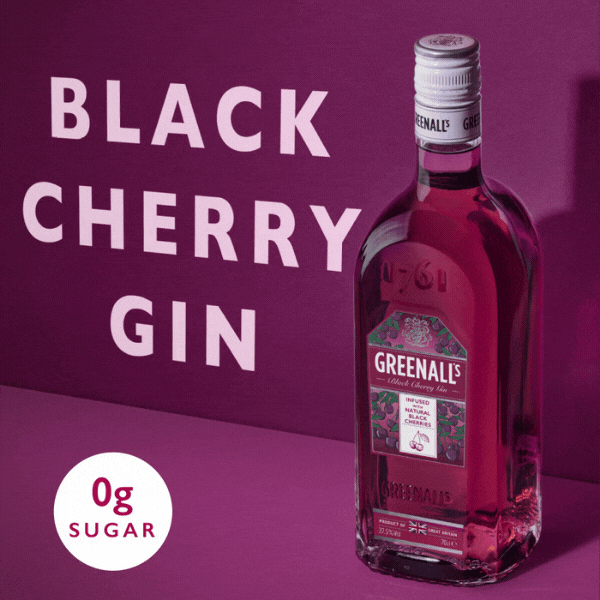 The new expression will complement Greenall's existing Wild Berry, Blueberry and Blood Orange & Fig flavoured gin offering. And it adds a fourth eye catching bottle to the colourful range thanks to its bold purple bottle, helping to drive further stand out on shelf.
Stacey Kong, Global Marketing Manager for Greenall's Gin, says, "Gin drinkers crave familiar flavours, and Black Cherry really appealed to them, but wasn't readily already available on the market. This is the first black cherry flavoured gin that will be available to the public, and we are confident it will do well."