It's Thanksgiving time in the US, but the traditional hot ciders and pumpkin cocktails don't exactly fly right now in the NZ summer. Our solution is the mint julep – a super refreshing, ultra-American sip made with bourbon, sugar and mint
History of the Mint Julep
The mint julep was invented in Virginia, where it was taken as a medicine for a dodgy tum. Popularised during the Kentucky Derby of 1938, the switch from brandy or rum to bourbon pushed the drink towards cocktail perfection, the spirit's caramelized notes combining dreamily with sugar and mint.

Classic Mint Julep
First, a word about the bourbon. When Bill Samuels, Snr. began working as a sixth generation distiller, he took his only copy of the family's trusted, 170-year-old recipe, and set it on fire. That piece of business taken care of he began experimenting to create a bourbon "that won't blow my ears off". The quest saw him experimenting with various grains for a flavour that would set his bourbon apart. Swapping out the rye grain that's commonly used to make bourbon for soft, red winter wheat, his resulting Maker's Mark Bourbon replaced the hot bite of rye with the delicate sweetness that this unique bourbon is known for today.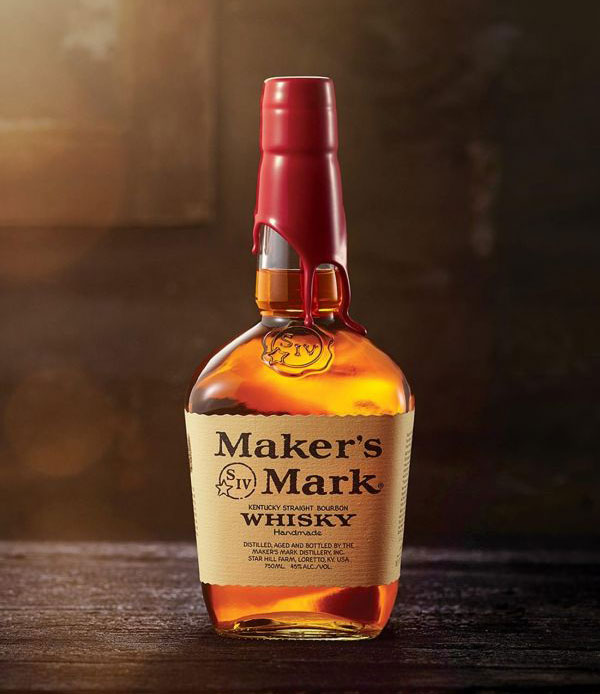 With pronounced sugar and mint notes, the mint julep is one of the world's most popular bourbon cocktails and a natural match for warmer weather and good company – particularly when Maker's Mark is used as the spirit of choice. Here's the super easy recipe...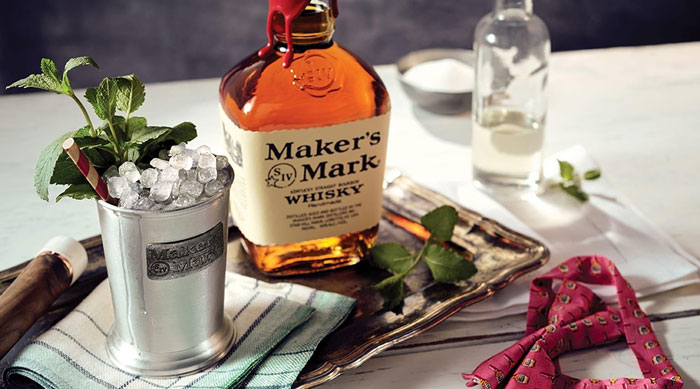 INGREDIENTS:
2 parts Maker's Mark Bourbon
½ part sugar syrup (see here for recipe)
fresh mint leaves, plus a sprig to garnish
ice
METHOD:
Add sugar syrup and mint to a julep cup or glass.
Gently muddle mint to express the oils.
Add crushed ice (see here for quick crushed ice instructions).
Pour Maker's Mark over (preferably crushed) ice.
Stir and garnish with a mint sprig.
TIPS:
Avoid over-muddling or using too much force. Bruising your mint can result in unwanted bitterness.
Slapping the mint against your wrist or hand before using it as a garnish can actually stimulate its fragrance.
Like many cocktails, the vessel you serve it in can enhance the experience. Pewter julep cups look beautiful frosted over when filled with crushed ice and should be held from the top or bottom.
The straw was invented so folks could more easily – and gracefully – enjoy their Mint Juleps. We encourage this, but please consider a reusable or biodegradable version.