With all this talk of delicious drinks, Toast has been lucky enough to team up with Bennetto to give four lucky readers the chance to win a Bennetto Drinking Chocolate gift pack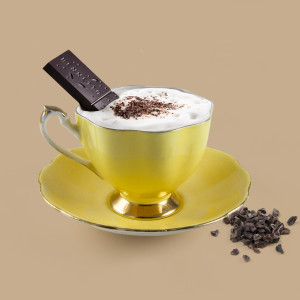 Crafted with no nasties and less acidity than other chocolates, Bennetto's 70% cocoa dark chocolate drinking bars are a cup full of pure goodness. Made from only organic cocoa beans, raw sugar, ground vanilla, spices and essential oils, they're a healthier option for a hot chocolate too. Just break off a square or two (or three – the intensity is up to you!) and stir into steaming milk for a rich, pure hot chocolate.
Bennetto's chocolate is made from criollio cocoa and is Fairtrade certified and vegan. It's made from all organic ingredients and is gluten, soy and dairy free as well as free of bleached white sugar. That's a bit of a mouthful when you say it out loud, but that's what it takes to create the highest quality drinking chocolate.
We have four packs, each containing two Original and two Orange Cardamom and Chilli bars, to give away to Toast readers. Click here to enter. Terms and conditions apply.
Find out more at www.bennetto.co.nz.