Master of mixology Denis Gambino shares with us his delicious Tiramisu Cocktail recipe. Trust us, this is good
Tiramisu cocktail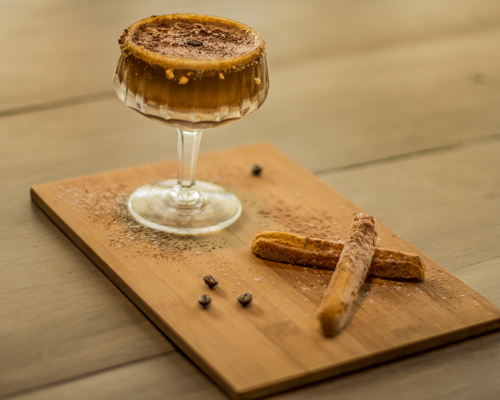 15ml fresh cream
10ml egg white
30ml espresso
20ml Vanilla Galliano liqueur
20ml Amaretto
6 drops of chocolate bitters
2 spoons mascarpone?
Baileys and biscotti for rimming glass (optional)
Method:
Dip the rim of your glass into a saucer of Baileys and then into some crushed biscotti (optional).
Place all ingredients in a cocktail shaker. Shake and strain into a glass. Enjoy!
Denis Gambino has been in the cocktail business for more than 10 years, first discovering the art of mixology in a picturesque North Italian town. His career has taken him to Spain, London, Costa Rica and Australia, before landing on New Zealand shores in 2014. This is when he launched his business, Creativity Project, which offers private cocktail events, training and spirits brand collaboration.
He is passionate about the art of mixology and even when he is not behind the bar or hosting an event, he's researching new recipes, garnish ideas or hunting out new ingredients for his creations.

Instagram: @creativityproject
Facebook: www.facebook.com/creativityprojectinfo