Verano has released a delicious range of premium flavoured gins made with Spanish fruits designed to share with friends
Verano is available in two delicious flavours: Verano Watermelon and Verano Lemon.
The pink Verano Watermelon Gin is a luscious, sweet and refreshing flavour, made for sharing with friends this summer. Completing the new mouth-watering Verano Gin range, Verano Lemon Gin – a revitalising and zingy blend of Spanish lemons infused with extra lemon peel creating a zesty citrus flavour.
Verano Gin is inspired by relaxed lifestyles and the colourful vibrancy of Spain and can be mixed up and served from a jug, creating a fun and easy drink to share with friends this summer.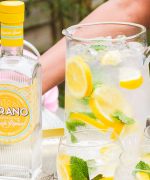 Verano Lemon and Tonic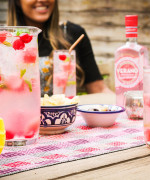 Verano Watermelon and Lemonade Crush