Get in the mood for a bit of Odd Company, the latest ready-to-drink brand which promises all the flavour plus a side of quirk
Feel like a cheeky few? New ready-to-drink brand Odd Company would like to introduce you to a few fun new friends. Prepare to meet The Fancy One, The Party Guy and, yes, The Cheeky One too: three flavours, names and can designs that are as attention-grabbing as the contents are tasty.
While this premium RTD, created by DB Breweries, definitely doesn't take itself too seriously, there's been no compromise on quality. Using sparkling water as a mixer, Odd Company's drinks have less sugar than many other RTDs because, as Sean O'Donnell, DB Breweries Marketing Director explains, "People are wanting more from the products they consume than purely refreshment or great flavour."
Although flavour is what you'll get in spades too: Odd Company came up with a light-hearted play on three different qualities people might see in themselves, or others, as a springboard for some contemporary taste sensations, designed to celebrate our unique selves.
The Fancy One: Gin, cucumber & lime with sparkling water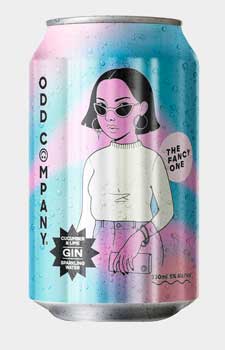 A flashy night on the town, or a potluck in the suburbs, this little number is here to raise the tone. A refreshing hit of lime is followed by an unmistakeable hit of gin's best fragrant friend, juniper, coupled with an aromatic hint of lemongrass and a finish of crisp cucumber notes. Ohhhh, fancy.
The Party Guy: Vodka, lemon, lime & yuzu with sparkling water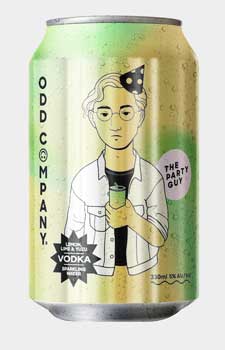 Lively, fun and a little bit unexpected, The Party Guy is here to turn up the volume on any occasion. Yuzu, a Japanese citrus, is enjoying the limelight here and rightly so with its exciting blend of lemon, mandarin and grapefruit flavours. Zesty, full-bodied, fresh.
The Cheeky One: Vodka, peach & passionfruit with sparkling water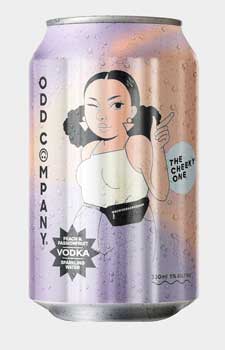 Feeling a little fruity? The Cheeky One encourages you to bring your sass along to experience some floral peachiness paired with the tarty sweetness of passionfruit and backed by a subtle dry undertone of black tea extract.
So whether you're in the mood, or want to get in the mood, there's a bit of Odd Company ready for you.
RRP $25.99, 10 x 330ml can pack
5% ABV