Fifty years in the making, two bottles of Glenfiddich 50 Year Old Whisky have finally made their way to our shores – and, for $50,000, you can own one

The exclusive and rare Glenfiddich 50YO Whisky retails for around $50,000 NZD, but it's not just liquid gold – it's a handcrafted piece of history. Only 450 bottles have ever been created, and there's thought to be just 30 in the world. None have ever made their way to our shores, until now.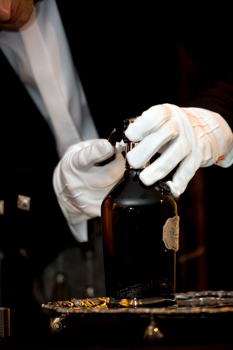 Liquorland were lucky enough to secure two of the rare Glenfiddich bottles of whisky. Meaning one lucky customer will have the opportunity to own the only bottle in New Zealand.
The other bottle will be opened at an exclusive black-tie whisky event tonight, hosted by Luke Sanderson, brand ambassador for Glenfiddich, and Brendon Lawry, CEO of Liquorland, in Auckland, and shared with a selection of the country's top influencers in the food and drink space.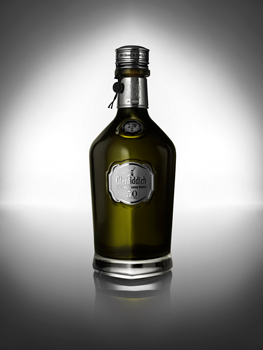 Glenfiddich 50YO has spent five decades maturing in the cool darkness of Scotland's most distinguished distillery. Those lucky enough to have sampled the legendary drop claim it cascades through numerous beautifully harmonious layers of flavour – from rose petals and green tobacco leaf through to zesty orange marmalade, vanilla toffee, gentle smoke and dry oak. Each blown-glass bottle has been encased in hand-woven silk and hand-stitched leather, then individually numbered in wax and finished in Scottish silver by Thomas Fattorini, a sixth generation silversmith.
To purchase, please email [email protected]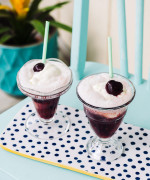 Whisky Cherry Float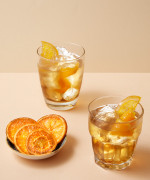 Whisky Orange and Ginger