Talk about a can-do attitude!
Basically a bartender in a can, ready-to-drinks (RTDs) have come a long way since those sugary, head-thumping numbers that helped us see in year 2000.
With many boasting low-sugar or low-carb to offer a 'better for you' option than their sweeter counterparts.
Here's this week's pick of RTDs that are ready when you are.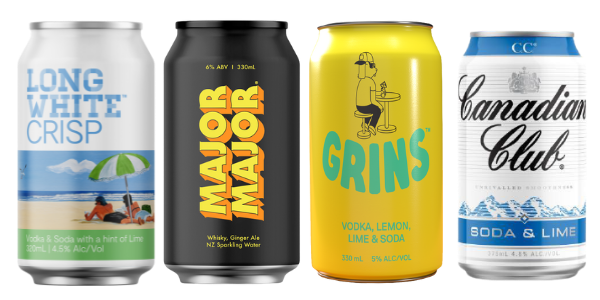 Triple-distilled vodka and naturally-flavoured New Zealand sparkling water. It's light and refreshing, and made with locally sourced ingredients.
A refreshing twist on the traditional and now fashionable whisky highball.
Grins comes in two refreshing, on-trend flavours that are perfect for autumn get togethers. They're low calorie and low sugar too, so they won't weigh you down.
The smooth taste of Canadian Club with a hint of lime, topped with soda resulting in a perfect balance of natural sweetness and refreshing taste.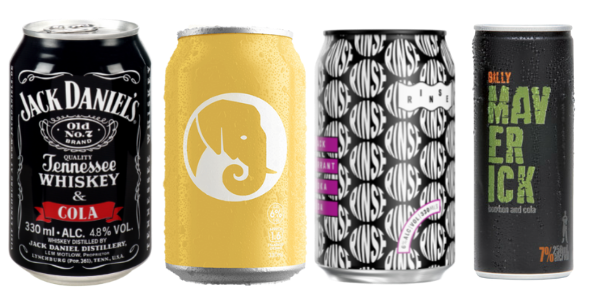 A full flavoured authentic Tennessee whiskey which has been expertly mixed with cola. It is the perfect choice when you want a stronger whiskey premix which is smooth and full in flavour without a hint of harsh.
With less than 4 grams of sugar, this all-natural blend of vodka, passionfruit and apple ready-to-drink beverage is summer in a can.
Deemed 'Ribena's naughty older sister', Rinse Blackcurrant has less than 2.3% sugar and is made with real Blackcurrant Juice. It's safe to say your weekend just got extra juicy!
The no nonsense drink has the backing of a genuine straight Kentucky Bourbon Whiskey and premium cola, blended just right to satisfy any bourbon fan.