We're loving these cans of convenience – at home or anywhere!
With the rise of pre-made spirits and mixers continuing to skyrocket, it makes sense that the perfect number of drinks in a box is 10.
Enough to pack into a chilly bin loaded with ice, or a good number to stock in your fridge, RTD 10-packs are convenient and also even better value per can than other options. Here's a few we rate right now.
JAMESON'S IRISH WHISKY WITH SODA, GINGER & LIME
Enjoy cans of convenience – and historic quality – with Jameson's Whiskey, the Number One Whiskey sold in New Zealand last year. 10-pack cans of Irish triple-distilled signature smooth Jameson's Irish Whiskey, Soda, Ginger & Lime (4.8 ABV).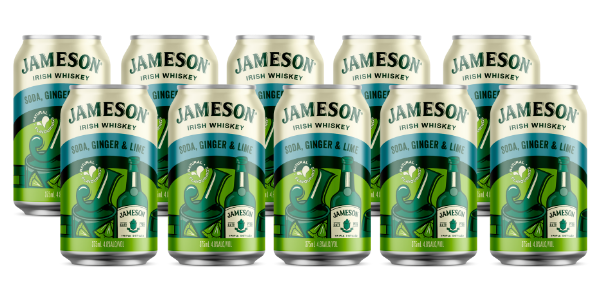 ABSOLUT SODA & PASSIONFRUIT
Taste the flavour, not the sugar with this all fizz, no fuss option. Made with Absolut Vodka, all natural flavours and only 83 calories per can, Absolut Soda & Passionfruit (4.8% ABV) is a light and zesty premixed drink ready to enjoy! Also comes in Lime and Watermelon flavours.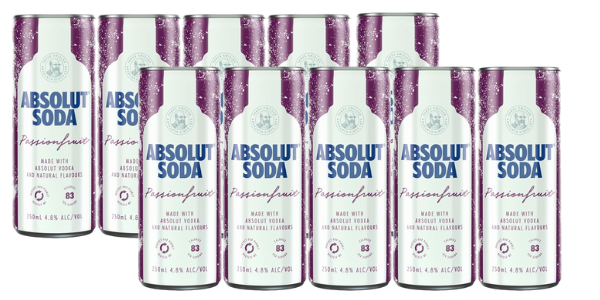 MALIBU COLA
Malibu Cola is a delicious classic is a combo of cola and refreshing coconut is a total crowd-pleaser and a flavour that takes us to the tropics no matter the weather. (4% ABV)