The joys of Easter! A long weekend, celebrations with family and friends, and the best excuse to enjoy those Easter flavours you love. We've got some rip-roaring drinks for you to enjoy while the small ones are busy off hunting eggs...
Work's closed for the weekend, and you're set with more cinnamon-infused buns and chocolate than can ever be good for you. What's not to love? Easter is a great time to get family and friends around for champagne brunch in the morning or some canapés and drinks in the afternoon. Send the kids out on a wild, complicated Easter hunt that will keep them busy for hours, and savour some grown up time catching up before they come back with their bounty.
There's less pressure on the host than at Christmas so you can keep it simple or go all out, with no huge expectations. Buy hot cross buns and serve them with mimosas, or get a group together, create some Easter cocktails and decadent chocolate themed desserts. Here are some ideas to make your Easter gathering one to remember.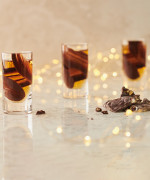 Dairy Free Choc Nut Shots
Easter Bunny Mimosa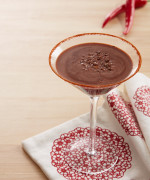 Chilli Chocolate Martini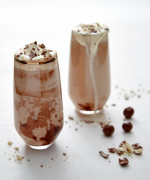 Choc Malt Magic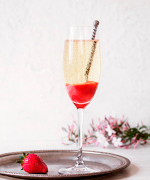 Strawberry and Rhubarb Bellini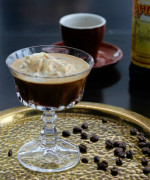 Kahlua Affogato