Most people these days are happy to bring their own drinks to a get-together, but it's good to have a few basics on hand to get the party started
You've got a few people over for drinks - lovely. Most people will arrive with their favourite tipple anyway, but it's nice to greet them with a drink on arrival. This little list ensures you have something for everyone, and a cascade of colour when your guests arrive.

A stunner of a drink, Scapegrace Black also makes a great cocktail. The blend of natural extracts include aronia berry, saffron, pineapple, butterfly pea and sweet potato, making it a delicious drink in itself. Adding tonic transforms this black spirit into a stunning purple hue; serve with a slice of green apple for full effect. RRP $89.99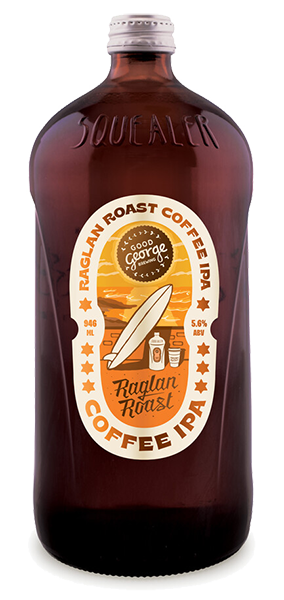 Beer lovers will thank you for starting their evening with a glass of Good George Raglan Roast Coffee IPA. A blend of their flagship Good George IPA and cold brew Ethiopian Sidomo Coffee, the resulting brew has subtle notes of citrus fruit and lightly roasted coffee. Refreshing and bitter with a soft malt base, it's slightly hazy, with aromas of citrus, roast coffee and hops. Well-balanced deliciousness. RRP $15.00 for 946ml.

Love a rosé as much as you love a sauvignon blanc? No need to make excruciating wine decisions when you can have the best of both worlds. Ninety per cent sauvignon blanc, with 10 per cent merlot this wine has bright aromas of passionfruit and fresh herbs. Easy to drink and perfect as an aperitif. RRP $17.99.

With 1g sugar per 100mls and all-natural flavours and extracts, Pals drinks are the perfect option for someone wanting a slightly less sugary option. The Vodka, Watermelon, Mint and Soda option is a refreshing blend that makes every day taste like summer. Clean, fresh and simple, with absolutely no nasties.