Get your game snacks sorted by winning this two-month supply of All Blacksorts – Allsorts for All Blacks lovers!
RJ's Licorice is backing black with their new limited-edition product, All Blacksorts.
A delicious coconut and black licorice pairing, RJ's All Blacksorts are the ultimate delight to savour whilst watching the boys in black battle it out on the field.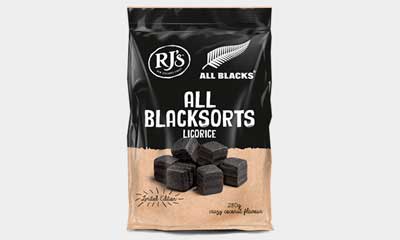 Liquorland Toast has a two-month All Blacksorts supply to give away to one lucky reader.
To enter, click here