Get yourself in the draw to win prize packs from Kiwi chip company Proper Crisps to celebrate the launch of their new twist on classic onion flavoured crisps
Nelson-based Proper Crisps is arguably the most awarded Potato Crisp company in New Zealand, but besides that, we just really love their delicious products.
Proper Crisps stays true to the philosophy that snacks should be real food, so their whole range of artisan products is 100% natural, gluten-free, vegan-friendly, GMO-free, with no MSG added ever. They are also lower in salt and fat.
The brand has just launched a new flavour that's a twist on classic Kiwi onion, with the premium Onion with Green Chives crisps. Gourmet onions, chives and Marlborough sea salt combine for a flavour that's reminiscent of onion dip – but way better in our opinion, (150g, RRP$4.19).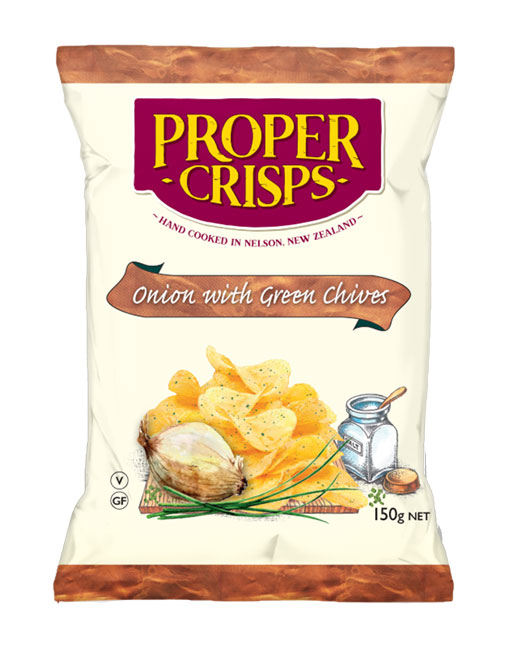 This week Proper Crisps is offering two Liquorland Toast readers the chance to win a Proper Crips prize pack of four bags of their new Onion with Green Chives crisps.
TO ENTER, click here