Be in to win all six flavours of Appleby Farms' delectable ice cream
Appleby Farms is dedicated to growing great ice cream and keeping it deliciously local – proudly made just outside sunny Nelson in New Zealand.
There are no fake tastes or textures, just hand-crafted ice creams that satisfy your sensory cravings.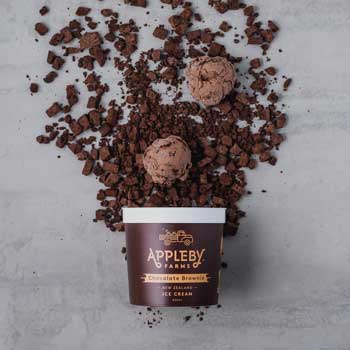 Appleby Farms Ice cream is made with only A2 protein milk and features bold flavour, creamy texture and a rich mouthfeel.
Their award-winning ice cream comes in six extraordinary flavours – Vanilla Bean, Chocolate Brownie, Coffee, Boysenberry, Passionfruit and the new Salted Caramel.
Be in to win one of five Appleby Farm packs, which include all six delicious flavours.
To enter, click here.