Love baking but hate the sugar-laden guilt trip? Enter the draw to win an amazing guilt-free snack pack from Clean Mixes!
If you're anything like us, you'll find eating and making refined sugar-free snacks extremely enjoyable... but sourcing all the nuts and superfoods can be laborsome and kind of annoying. Clean Mixes has your back.
From bliss balls to cheesecake bases, Clean Mixes makes healthy options easy and accessible.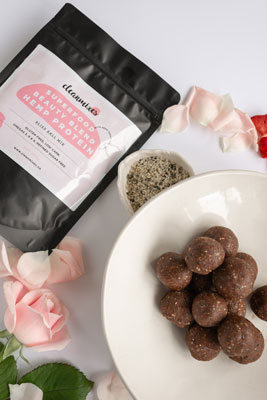 We're giving away four packs that include the Rich Chocolate Baking Mix and the new Superfood Hemp Protein Bliss Ball Mix, valued at $31.98.
Dubbed 'the beauty blend' because of its key ingredient, hemp, this gorgeous mix is high in healthy Omegas 3, 6 and 9, along with vitamins and minerals which have been proven to be excellent for your skin. The team at Clean Mixes has also added flavourful companion ingredients, such as freeze-dried strawberries and cacao, making this indulgent, decadent and good-for-you mix a treat not to miss!
To enter, click here