Get yourself in the draw to win one of five Proper Crisps prize packs and discover what's so different (and tasty) about their new partially popped corn
Like us, you probably follow Liquorland's "graze while you liaise philosophy" and carbs will be your snack of choice when you're having a tipple or two. We're massive fans of Kiwi company Proper Crisps' 100% natural, traditionally handcrafted potato and vegetable chips, so we got very excited to hear they were launching a new range of popped corn.
"More popped corn?" we hear you say, well back up the truck, because Proper Crunch Corn has a pretty major difference. It's partially popped, which means it not only crunches when you munch on it, we reckon this means it has more flavour. Of course the team at Proper have added some kick-ass flavours of their own, with finest Lake Grassmere Marlborough sea salt and apple cider vinegar. And even better, Proper Crunch Corn is gluten free, GMO-free, and vegan friendly.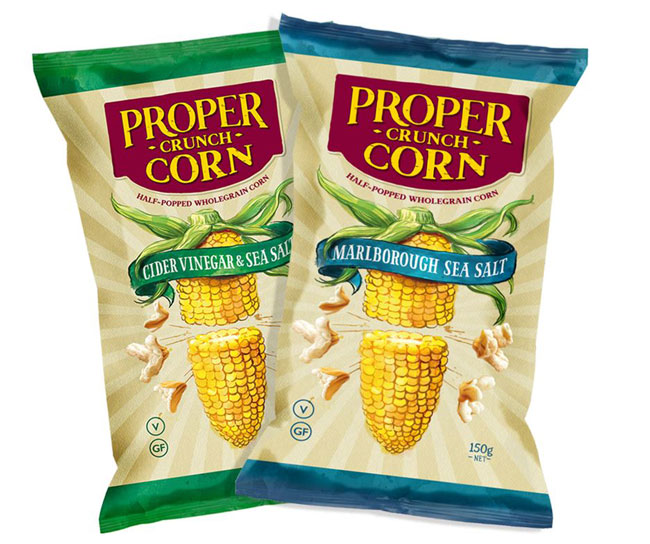 As much as we really want to keep it all to ourselves, this week we've got five Proper Crunch Corn Prize Packs to give away to lucky Liquorland Toast readers. Each Prize Pack contains two packs of Proper Crunch Corn with Marlborough Sea Salt, and two packs of Proper Crunch Corn with Cider Vinegar & Sea Salt.
TO ENTER, click here