Up your beer know-how and get yourself in the draw to win a copy of this Antipodean guide to brews
As you know, we're pretty beer obsessed here at Liquorland Toast and with more and more craft breweries and niche beers launching every year, it's pretty safe to say that you guys are too. Today's beer drinkers are spoilt for choice, but we'll be the first to admit that it can be a little overwhelming.
Which is why you should do two things next time you're shopping for some brew adventurism. One, head to your local Liquorland and get chatting to the staff there. With more craft beers on offer than any other major New Zealand liquor retailer, and over 30 Liquorland stores offering craft beer on tap (find your local tap here), you're sure of someone to help you discover interesting brews. Second, arm yourself with a copy of the new book Keg Bottle Can (Hardie Grant, NZ$32.99).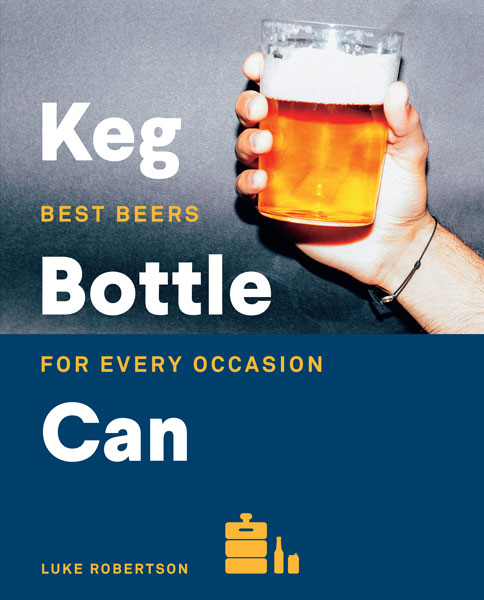 The book is written by Luke Robertson, an Aussie-based-Kiwi media pro whose passion project website and podcast 'Ale of a Time' quickly became a full-time gig dedicated to all things beer. In it, Robertson profiles 150 exciting, tasty and well-made brews from around Australia and while all of them aren't yet available in New Zealand, the book divides the beers into occasions – something that's sure to boost your general beer knowledge and give you inspiration.
There are thirst quenchers for every day, beers to enjoy over a summertime barbecue, pours for nights in front of the fire or with dinner, and plenty of meal-matching suggestions. Keg Bottle Can is, at its core, a celebration of the good times beer brings – something all of us can relate to.
It's now a month till Father's Day, so this week we're giving you the jump on gifting by giving one lucky Liquorland Toast reader the chance to win a copy of Keg Bottle Can by Luke Robertson, perfect for yourself or your beer-loving dad.
TO ENTER, click here