Get to know Tuatara's new additions to the eye-opening, new-look range
Craft beer drinkers may have noticed Tuatara has undergone a huge makeover of late, with a brand-spanking new design and packaging, featuring the iconic Tuatara eye.
With the roll out came five new delicious beers, including a new IPA, a Hazy Pale Ale, a Hazy IPA, a Baltic Porter and a NZ IPA.
Head brewer at the Paraparaumu brewery, Brayden Rawlinson, who developed the five new beers with Tuatara founder, Carl Vasta, gives us the lowdown on how the newbies came about, and describes the look, aroma, taste, bitterness and perfect meal match for each.
IPA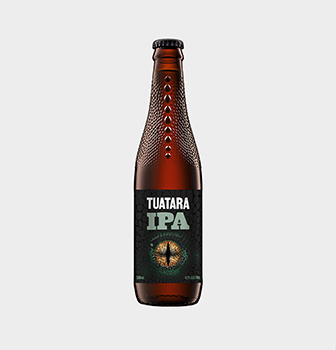 "The new IPA is the beer we're all the most excited by," says Rawlinson. "It's got big tropical flavours and a beautifully balanced bitterness – kind of a Frankenstein beer, in the best way, because we have created something that we'd all like to drink."
LOOK: Bright golden
AROMA: Layers of citrus from the fruit forward hops
TASTE: Very fruity flavours of citrus, tropical and stone fruits. Balanced malt base. Solid bitterness
BITTERNESS (IBU): 50
TRY IT WITH: A good old kiwi BBQ steak
Hazy Pale Ale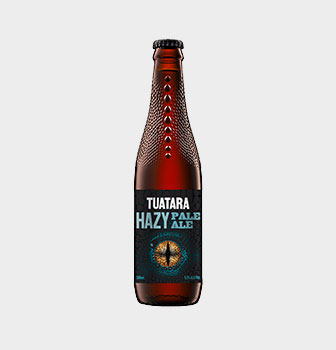 "The new Hazy Pale Ale is, in my opinion, the ultimate hazy – with all the big flavour and aroma you should expect from this style, but with a slightly lower ABV," says Rawlinson.
LOOK: Dull golden, slightly hazy
AROMA: Tropical and citrus fruits with subtle honey malt
TASTE: A refreshing combination of mango and pineapple with a generous dose of citrus. Light bodied with honeyed malt undertones.
BITTERNESS (IBU): 27
TRY IT WITH: Poached white fish with lemon herb butter
ROUGHNECK HAZY IPA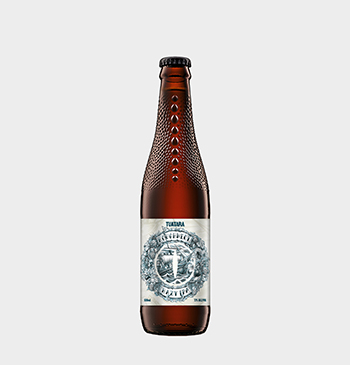 "We're a big fan of hazy styles and have been playing around with them a lot in the last year – our customers can't seem to get enough of them," says Rawlinson. "The new Hazy IPA is a refined recipe based on the crowd favourites Suspense and Kilmog Fog."
LOOK: Hazy orange
AROMA: Tropical and citrus fruit marry beautifully with the subtle esters of banana and apple
TASTE: Layers of tropical (Mango, Pineapple) and Citrus (Orange) fruit coming from the big, staggered triple dry hop. Some residual sweetness and a seemingly non-existent bitterness from the judicial use of kettle hops. Creamy mouthfeel and texture.
BITTERNESS (IBU): 15
TRY IT WITH: Fruit salad and vanilla ice cream
Midnight Sun Baltic Porter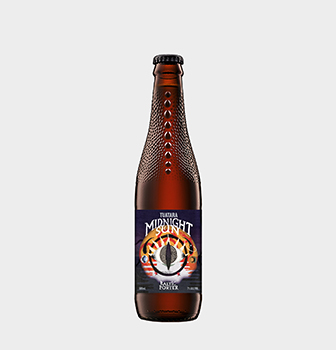 "Last year, we did a Baltic Porter at The Third Eye, our Wellington microbrewery, and it was one of our most popular beers so we've been itching to release another for people to get stuck into," says Rawlinson.
LOOK: Deepest dark red
AROMA: Rich plum and raisin
TASTE: Lots of silky, velvety chocolate on the palate, very light coffee character. Beautifully weighted, rich, warming and embracing
BITTERNESS (IBU): 40
TRY IT WITH: A grilled steak (and save a pour to enjoy with your chocolate self-saucing pudding!)
Primeval Tendency NZ IPA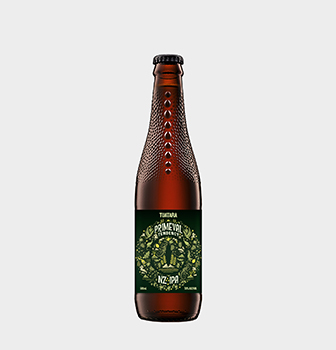 "We know that Tuatara drinkers love Kiwi hops and our new NZ IPA has a massive hop profile that really celebrates the prodigious tropical characteristics of NZ grown hops," explains Rawlinson.
LOOK: Copper
AROMA: Herb, citrus, toasted caramel
TASTE: Orange zest and pine flavours balanced with a full-bodied crystal malt sweetness
BITTERNESS (IBU): 50
TRY IT WITH: A lamb kebab