If you're sweet on sour, then you better pucker up. Sour brews are the latest beer craze to sweep the nation and here Alice Galletly takes us on a tour of this deliciously tart variety
Tart, funky, barnard-y, sharp… If I'd seen any of those words on a beer label 10 years ago, I would have run for the nearest pale ale. A lot has changed since 2009, however. Mom jeans are back in fashion, the host of The Apprentice is now running America and, most importantly, sour beer is everywhere.
While sours are often labelled 'extreme beers', they appeal to a much wider group than just hardcore craft beer nerds. Fruity and tart, sour beers are an easy leap for anyone who likes drier styles of cider or more acidic wine styles, like sauvignon blanc. In fact, I've found they're a great gateway into craft beer for many people who otherwise never touch the stuff.
There are a couple of different ways to produce sour beer. The traditional method, favoured by Trappist monks (aka the original hipsters), is to age beer in wooden barrels with a mix of lactic-acid producing microbes — the same live cultures that give sourdough, sauerkraut and yoghurt their tang. The barrel-ageing process can take anywhere from months to years, and produces beers that tend to be complex and challenging.
The shortcut method, known as "kettle" souring, uses the same bugs, only they are added to the stainless steel mash tun (also called a kettle) before the boil. There's no barrel-ageing, and sour beer can be made this way in just a couple of days. This method produces cleaner, more approachable sour beers, including gently tart styles like gose and Berliner weisse.
Whether you're a barrel-aged purist or you prefer the milder kettle sours, there's a slew of local versions available to try right now. Here are four to add to your summer drinking list:
1. Garage Project White Mischief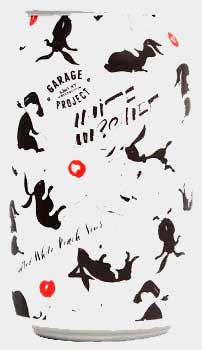 This kettle-soured gose makes for a great entry to the sour beer universe. Lightly salted and infused with white peaches, it's got a clean, yoghurty tang and a hint of peachy sweetness. Super refreshing and just 2.9% ABV, it's the kind of thing you could drink all afternoon-long. RRP$4.99, 330ml
2. Deep Creek Lava Lava Mango Raspberry Sour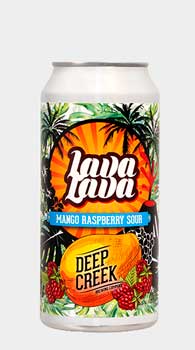 The second addition to Deep Creek's range of fruit cocktail-inspired beers, Lava Lava is a ruby-hued sour brewed with raspberry and mango pulp. Walking a perfect tightrope between sweet mango and tart raspberry, it tastes like a tropical holiday in a can. RRP$9.99, 440ml
3. 8 Wired Cucumber Hippy Berliner Weisse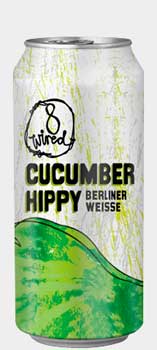 A cucumber-infused version of 8 Wired's Hippy Berliner, Cucumber Hippy is a Berliner weisse brewed with cucumbers. Tart and cucumber-y, it takes the word 'refreshing' to a whole new level. RRP$9.99, 440ml
4. Parrotdog Glen Boysenberry Sour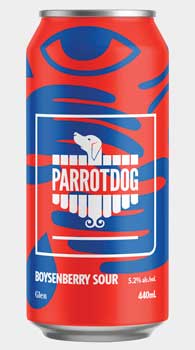 New from ParrotDog, this maroon-hued kettle sour is brewed with a hefty dose of Nelson-grown boysenberries. The beer is properly tart, dry and refreshing, with just enough sweetness from the berries to balance the acidity. RRP$9.99, 440ml