Crisp, biscuity, zingy and herbaceous, pilsners make a great choice for Kiwi summertime refreshment. Discover the history, flavours, food matches and best pilsners to try
Words by Geoff Griggs
When Bavarian brew-master Josef Groll launched the world's first clear, golden-coloured lager in the Bohemian town of Pilsen in 1842, he introduced a style of beer that would come to dominate modern brewing. Groll's new beer was made possible by advances in technology. Using electricity as a controllable source of heat and refrigeration, brewers found they could now kiln very pale-coloured malts, restrain fermentation and maturation temperatures and therefore brew all year round. Microscope technology also allowed them to isolate yeast strains that metabolised malt sugars slowly and more thoroughly at these lower temperatures, producing cleaner tasting, more stable beers.
Today, refreshing, golden pilsner-inspired beers account for some 90 per cent of global beer production. With their delicate biscuity malt base and crisp, gently drying finish, most of the world's leading international brands follow a stylistically similar path. But here in New Zealand, craft brewers have developed a more robust and uniquely Kiwi take on the pilsner style, showcasing the zingy, tropical fruit, citrus and herbaceous notes of New Zealand hops. With their zingy tartness and bright in-your-face flavours they are the beer world's answer to Marlborough sauvignon blanc and can be matched with food in precisely the same way.

Pilsners To Try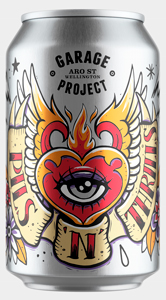 Garage Project Pils 'n' Thrills (American hopped Bohemian-style Pilsner)
Pils 'n' Thrills takes the Bohemian style of pilsner out of its comfort zone by substituting European noble hops with the American summit variety. Pouring bright yellow with a slight haze, the beer offers hints of bitter lemon pith and grass, balanced by a lean maltiness. The beer's long, drying finish offers an interesting woody, minerally character and is uncompromisingly firm. RRP$24.99, 6 pack 330ml, available at selected Liquorland stores


Sawmill Pilsner (NZ Pilsner)
Emerging a straw colour beneath a clinging bright white head, this award-winning beer's aroma offers suggestions of lemon, passionfruit and gooseberry alongside a green, herbaceous note, deftly balanced by a clean, cracker-like maltiness. In the mouth the beer is crisply dry and quenching, with a lingering bitter finish. A standout Kiwi pilsner. RRP$24.99, 6 pack 330ml at Liquorland


Emerson's NZ Pilsner
Back in the 1990s, Emerson's Pilsner was one of this country's first golden lagers to showcase the aromas and flavours of New Zealand hops. The beer has evolved greatly since then, but it's still a definitive example of the style. Pouring straw coloured beneath a wispy white head, it kicks off with herbaceous and tropical fruit notes balanced by a lean cracker-like maltiness. The finish is cleansing and moreish. RRP$24.99, 6 pack 330ml at Liquorland


Pilsner Urquell (Bohemian Pilsner)
A direct descendent of the beer brewed by Josef Groll in 1824 – the term urquell means "original source" in German – Pilsner Urquell pours a shade darker than most modern pilsners. When fresh, it offers a pleasant sweet, bready maltiness balanced with herbal and flowery saaz hops. It weighs in at 4.4%, but it's delightful! RRP$28.99, 12 pack 330ml at Liquorland

Liquorland Picks


Little Creatures Pilsner
This beer is styled on the classic European pilsners, and is a refreshing and elegant beer with light, fresh flavour and a pleasingly crisp bitterness. RRP$20.99, 6 pack 330ml at Liquorland?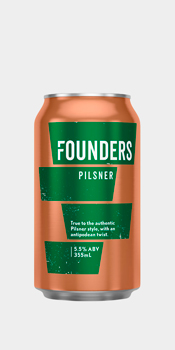 Founders Pilsner
An Antipodean take on a classic Old World pilsner that's late hopped with aromatic NZ cascade, Nelson sauvin and Motueka hops and balanced with light malts. RRP$21.99, 6 pack 355ml, available at selected Liquorland stores