Heading to Wellington's Beervana this weekend? Make sure you head to the International Invitational bar, to sample the sheer brewing brilliance on offer

There's some absolutely outstanding brewing happening in our little corner of the world. Anyone with even a passing interest in the cold frothy stuff knows that.
At the same time, there's plenty of creative genius going on in other corners of the globe. So it's no wonder the folks at Beervana are proud, privileged and pumped to introduce their 2019 International Invitational breweries.
Each are pushing the beer game creatively in their own unique way, and each will be collaborating with a New Zealand brewer on an exclusive Beervana beer. Check out these breweries hailing all the way from the UK.
TINY REBEL – NEWPORT, WALES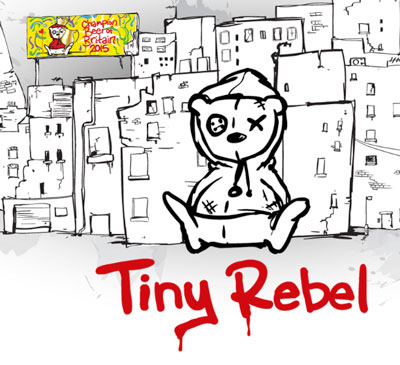 Collaborating with Liberty Brewing
Beervana Brewery representative: Gareth Williams
Tiny Rebel started in a garage in 2012 – the brainchild of two blokes who really, really loved good beer.
As it turns out, everyone else really, really loved their beer too! Over the past few years Tiny Rebel have been watching the awards flow in almost as fast as their beloved brews flow out. They're the youngest brewery to ever win Champion Beer of Britain, and the only Welsh brewery to ever take out the title.
They've won plenty of gold, silver and bronze – but it's their deep passion for amber, dark and pale that keeps them smashing records, scooping up accolades and delighting thousands of fans.
Learn more about Tiny Rebel at tinyrebel.co.uk.
THORNBRIDGE BREWERY – DERBYSHIRE, ENGLAND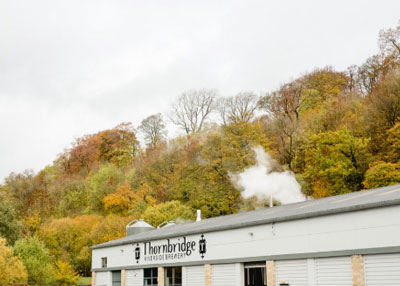 Collaborating with Fork Brewing
Beervana Brewery representative: James Buchanan
The Thornbridge story began back in 2005, when two young brewers were enlisted to work their magic on a second-hand 10-barrel kit in the grounds of Thornbridge Hall. Surrounded by 100 acres of wonderfully scenic landscape and beautiful gardens, Thornbridge was born.
When they created an IPA packed with American hops it was unlike anything else available at the time and Thornbridge was catapulted into the spotlight with an outpouring of demand that quickly outstripped supply.
New premises were required – but brewing still takes place today on the original kit at Thornbridge Hall. Though they're continually dreaming up new and different creations, there's something deeply nostalgic and tasteful about Thornbridge – a flavour that speaks of serious care and craftsmanship.
Find out more about Thornbridge at thornbridgebrewery.co.uk.
FIERCE BEER – ABERDEEN, SCOTLAND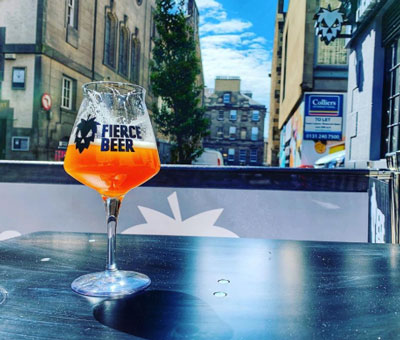 Collaborating with Epic Beer
Beervana Brewery representative: David Grant
Young and – well – fierce, Fierce Beer pride themselves on making interesting beer that packs a serious flavour punch. Since their first batch was made in 2016, they've fought their way to the top of the craft brewing world in a stunningly short time.
They're also passionate about provenance, using local ingredients wherever possible and taking the time to create tasty vegan and gluten-free options.
The team at Fierce Beer value exceptional service in their work – and as long as they keep churning out brews this fabulously flavoursome, they're doing all us beer-lovers a very big service indeed.
Find out more about Fierce Beer at fiercebeer.com.
Get your tickets to Beervana at beervana.co.nz