Oh, how the world of beer has changed. Once the domain of blokes in man caves, chugging their carb and sugar-laden brew, beer is now enjoyed in a maelstrom of different ways. And one beer type is becoming more popular every day – the emergence of the 'lighter' beer.
There are some fantastic lighter beers available – in fact, many beer experts reckon you can tell a good brewer by how good their lower-strength beer is. In New Zealand, 'lower strength' beers need an ABV (alcohol by volume) of 2.5 percent or less – but just because it's lower in alcohol doesn't' necessarily mean it's lower in carbs or sugar. Have a look at the label before buying so you can be sure it's what you're after – many a beer lover has been shocked to discover their favourite low- or no-alcohol beer can still contain high carbs or sugar. With so many different options, it can be hard to know what you're buying.
It's always Ok to ask instore if you're unsure what beer to buy. Meanwhile, here are a few lighter options that might help you decide.

A perennial favourite, one 33ml bottle of Heineken Light has 2.5% ABV, 1.8g of carbs, and 72 calories. Floral and citrussy with light bitterness, this is a great one if you want to stay sharp.

One for the hoppy fans. At 2.5% ABV, this session pale ale has half the alcohol at 2.5% ABV, and is a good one to have with a meal. Try it with a pizza or a burger.

Pure Blonde Ultra Low Carb Lager
Light, crisp and aromatic, Pure Blonde Ultra Low Carb has 80% fewer carbs tan regular beer, and is low in gluten. Brewed with no preservatives, Hesbrucker hops add a floral, herbal aroma which balances this light beer.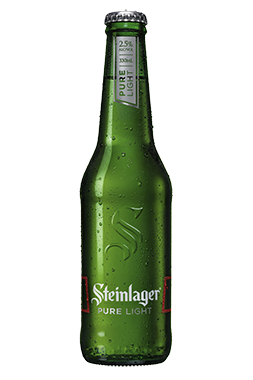 This Kiwi favourite is full-bodied, while being lower in alcohol (2.5% ABV) and with 72 calories and 1.5% carbs. Lightly hopped on the nose, with a crisp, clear finish.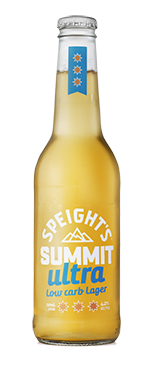 A refreshing golden lager with big flavour. Brewed with 75% fewer carbs and with 88 calories, this 4.2% ABV lager is still full on flavour – a great option to enjoy with a curry or something spicy.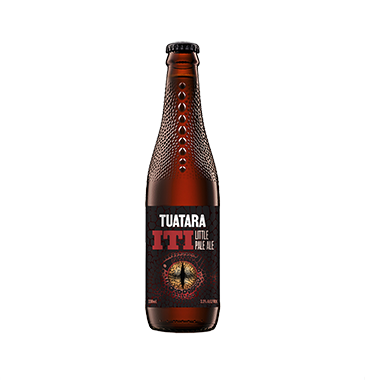 Definitely a favourite, this amber little pale ale ('Iti' means 'small in Te Reo Maori) has 3.3 percent ABV, and has a good malt body with a mango and sweet citrus aroma. One for enjoying over your sausages.

Naturally brewed for 33 percent longer, this removes many of the carbohydrates. At 4.6% it's not lower alcohol, but with less than 1g of sugar per 100ml.

Brewed with 70 per cent fewer carbs than Export Gold 4%, this clean, crisp lager is a favourite for the carb-conscious who still want full DB Export taste.