Get your hands on one of these new craft beer beauties. Introducing Panhead's traditional Japanese lager, Sucky Monmon, and Emerson's super hoppy Hazed
& Confused Cloudy IPA
Panhead Sucky Monmon
Originally brewed for the New Plymouth Tattoo and Arts Festival, Sucky Monmon was made to be as refreshing and drinkable as possible. After all, when you are getting inked in the hot Taranaki sun you need to stay hydrated. It went down so well that Panhead thought they would keep splashing it about, so a few more folks could give
it a try.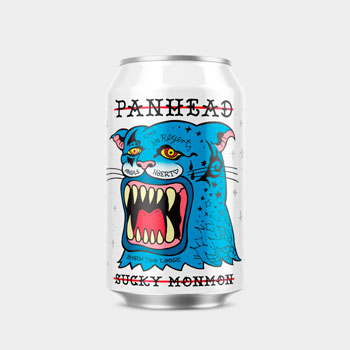 Tasting notes
If this beer was your urine, you would know you had drunk enough water and had healthy kidneys. It pours the palest of straw colour with a light white head and spritzy carbonation. The flavour is mellow with subtle bready malt, balanced by a gentle hop bitterness. Some residual grain sweetness and a crisp finish make this one heck of a drinkable beer.
Emerson's Hazed & Confused
Early in 2017, the Emerson's Brew Crew embarked on a crazy hazy expedition, to create a cloudy hoppy masterpiece. Initially available in keg only, Hazed & Confused #1 was conceived as a blend of Nelson Sauvin, Kohatu and US Simcoe hops. And why stop there? Like every great blockbuster movie, the brew crew developed a line-up of sequels, but unlike movies these sequels kept getting better. Hazed & Confused #7 was so good that they decided everyone needed to try the beer and out came Hazed
& Confused Cloudy IPA in a can. And the rest, they say, is history.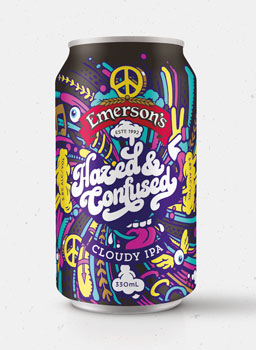 Tasting notes
Hazed & Confused Cloudy IPA is made up of a delightful blend of mosaic, riwaka and simcoe hops, producing an amazing tropical citrus flavour with a long piney finish. So if it is a hallucinatory, mind-bending, consciousness-expanding dreamlike experience you're after, it's not what you'll find in this can. It's just a beer, man. At least it's a trip for your tastebuds.