If you're thirsting for something adventurous, you can't go past a beer inspired by the mighty Arthur's Pass
An honorary nod to the West Coast pioneers who first braved the rugged Southern Alps, Monteith's Great Divide is full-bodied, flavoursome and intrepid enough to fire up the taste buds of any outdoorsy type. Whether you're a snow lover, an ocean swimmer, a forest hiker, a peak climber or a mountain biker, you'll appreciate the care and attention to detail that's gone into this bold brew. As will any lover of great beer and great Kiwi success stories.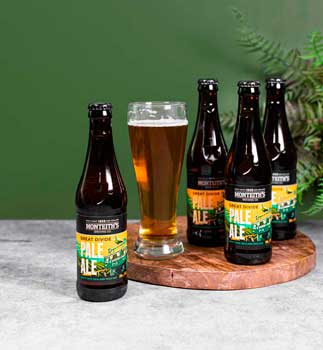 Beginning with a pale malt base, Great Divide deftly bridges the peaks of sour and sweet, with a touch of toffee and moderate bitterness on the palate. Generous dry hopping delivers zesty citrus flavours and ripe orange notes, plus a hint of tropical passionfruit.
Uniquely Kiwi and best savoured at the end of a successful escapade, Great Divide tastes of the warm glow of the day's end.
It's the adventurous Kiwi spirit in a bottle – and it's calling all you lovers of discovery to explore and enjoy.