Moa invited Liquorland to represent their Island and compete in the ultimate North vs South brewing challenge, creating their own exclusive beers with the help of Moa's master brewers
Proving they're up for the challenge, Liquorland has jumped at the chance to create their own exclusive beers in response to Moa's brewing dare.
Try them for yourself! They're on shelves for a limited time and retail at $9.99 each.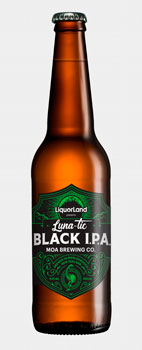 Luna-tic Black IPA
In the North Island, created by Fitzroy's Amie and Mt Maunganui's Aaron, we have the Luna-tic Black IPA.
This intriguing brew appears like a Black IPA, but drinks more like a Pale IPA. It was generously hopped using some of the USA's finest to summon powerful pine, citrus and resinous forces. Best enjoyed at full moon on a dark and stormy night.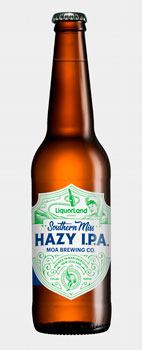 Southern Miss Hazy IPA
Gore's Samantha and Centrepoint's Nicola have developed this tasty brew. The malt build on this delicious Hazy IPA features rolled oats for a silky fullness, and a tonne of Azacca, Eldorado and Denali hops provide juicy tropical and fruity characters. A big, punchy brew created by two fine women from the deep South.