It's St Patrick's Day next weekend and if you're anything like us you like to plan ahead. Get prepped early with these tips, ideas and food matches from Guinness Ambassador Richard Robb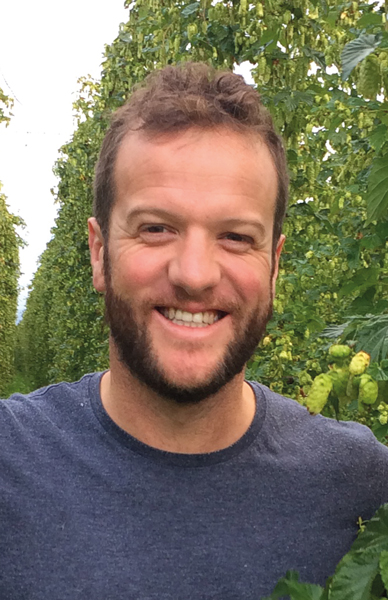 What do you love most about St Patrick's Day?
"There's a lot to love about St Patrick's Day! Personally, my favourite part of the day is visiting our Guinness pubs and seeing so many people enjoying perfectly poured pints of Guinness with their mates."
What's your favourite way to spend it?
"It's a huge work day for me, so this year I'll be heading out early for a proper full Irish breakfast at my local pub to set me up for the day. Then I'll visit a few key Guinness customers around town, before checking out the St Patrick's Day parade and the other festivities in central Auckland."
Why is Guinness such a special drink to have during St Patrick's?
"Guinness is special all year round in my opinion and our loyal drinkers are the most passionate, but it is synonymous with Ireland and the Irish so the two just go hand in hand."
Do you have any serving or food matching suggestions we can share with our readers?
"Guinness is very versatile when it comes to food. Some classic pub food matches are with a hearty Irish hotpot, a steak and Guinness pie, or something richer like a beef and blue cheese burger, but the roasty flavour and smooth texture of Guinness also work really well with natural oysters and even decadent chocolate desserts."
Tell us some fun St Patrick's Day facts we can show off to our mates with
"St. Patrick was not Irish. He was from Wales."
"St. Patrick's name wasn't Patrick. His real name was actually Maewyn Succat."
"Guinness is brewed in more than 45 countries worldwide and sold in over 150."
"The most Guinness is sold in Great Britain, followed by Ireland, USA, Nigeria, and Cameroon."
"Around ten million pints of Guinness are consumed around the world every day, that's almost two billion pints a year."
"St. Patrick's Day will be celebrated by over 70 million people, in six continents, with over 13 million pints of Guinness enjoyed."