Introducing "hopfather" Richard Emerson's latest drop, Super Quench, with 40% less carbs!
If you've been mowing your super-long lawn, running super-fast, or out in a super-hot sun (or super-annoying rain), you'll need to super-quench your super-thirst.
New Emerson's Super Quench Pacific Pilsner has been dry-hopped with New Zealand and US hops to make it super-tasty, while it's light body and crisp finish make it super-refreshing. At just 4% ABV, and 40% lower carbs, you can feel slightly smug too.
TASTE-O-METER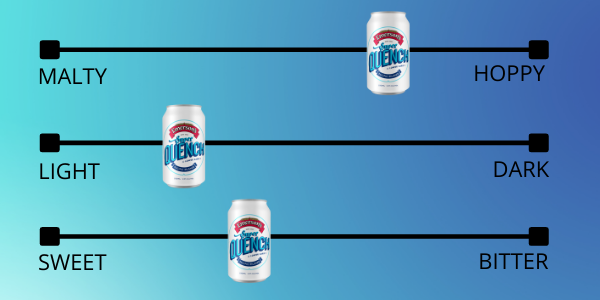 A CRAFTY LOW CARB
Super Quench Lower Carb Pacific Pilsner is Emerson's take on the low-carbohydrate beer trend.
Greg Menzies, Emerson's marketing manager says, "People still love the big beers, but there is a trend for lighter options. We've developed a thirst-quenching, crisp, refreshing beer that matches great with seafood."