Once again Kiwis can fill their car up with DB Export's biofuel made from natural beer waste

We're super thrilled to report that DB Export and Gull have yet again partnered up to bring back DB Export Brewtroleum, a biofuel made from natural beer waste that's lower in emissions.
Brewtroleum is the name of the final product from turning the by-products of the brewing process into fuel-grade ethanol. The ethanol is supplied by DB to Gull (New Zealand's leader in biofuel) who in-turn creates a high-performance 98 octane biofuel-petrol – Brewtroleum. "To kick off the campaign, and considering fuel prices [have just increased] around the country, we thought the timing was right to bring back DB Export Brewtroleum to Gull. You'll probably remember it from the last few years, we actually made a biofuel from natural beer waste," says Sean O'Donnell, Marketing Director at DB Breweries.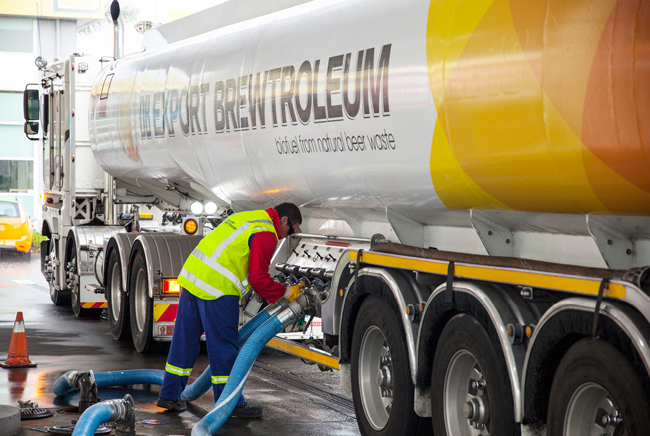 To celebrate the re-launch, DB Export is offering Kiwis the chance to win free biofuel vouchers to help ease their wallets. To win the fuel vouchers, Kiwis are being asked for a 'world saving idea' as DB Export kicks off a campaign that encourages New Zealanders to think outside-the-box about sustainability. Kiwis can win biofuel vouchers from 1st - 12th of October by submitting a world saving idea at savetheentireworld.co.nz and the DB Export 'save the entire world' competition (in which Kiwis can win up to $50,000) runs till January 2019.
"DB Export is committed to acting sustainably, and over the last three years has created two incredible, world-changing initiatives – Brewtroleum and Beer Bottle Sand. Now we are asking Kiwis for ideas of their own to help 'save the entire world', all people need to do is submit their world-saving ideas to be in to win up to $50,000," says O'Donnell.
DB Export Brewtroleum, a biofuel made from beer by-product, will be available at Gull Rosebank East (659 Rosebank Road, Avondale, Auckland), from 8th-12th October, 2018.
If you can't get to Gull Rosebank, ditch the car keys and drink one of these tasty DB Export beers below instead, available at your local Liquorland.