Colourful cans, good deeds, low-to-no alcohol and a craze for hazies were all brewed up in 2020 to stellar effect. We take a look at a memorable year of bevvies
Stepping inside a Liquorland beer fridge has been a truly exciting prospect in 2020. While the artwork and logos on cans and bottles are a feast for the eyes, the contents within are even more enticing.
While standing in front of the shelves trying to make your decision, what you may have noticed is the influx of canned varieties, the change being a boon for all. Among other reasons, for the brewers it means a more stable product, and for us it means our bevvies get colder quicker and cans make much lighter work of transportation. Mac's, Emerson's and Moa have all cottoned on to this can-do attitude.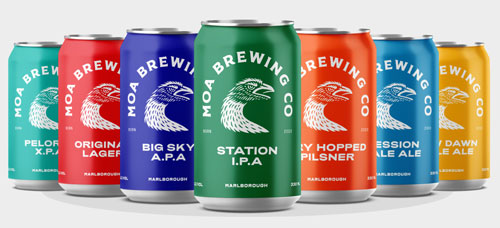 What was also cemented in 2020 is that our love of craft beer shows no sign of slowing and there's a been a new taste sensation around every corner, from refreshing sessionable options all the way to knock-your-socks-off flavour explosions. The hazy beer category, in particular, has been on fire. These juicy beers have found firm favour among seasoned beer lovers and converted a few non-imbibers too with their easy-drinking accessibility (see our round-up here).
But if you're cutting back on carbs, following a keto diet or just want to stay sharp, there's no need to miss out. Many brewers have come to the low-carb, low-sugar, low-to-no-alcohol party. Check out a tasty selection here.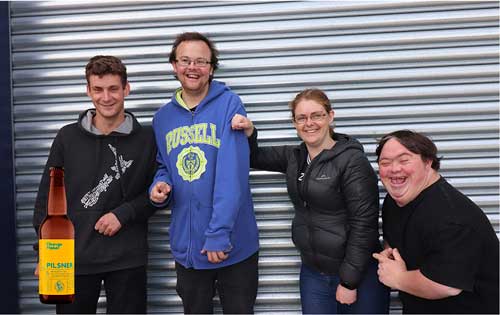 The feelgood factor continues, too, with an encouraging number of good causes in the fray. Steinlager, who account for nearly 10 per cent of the country's beer market, is the first major beer brand to be carbon zero certified. And the Change Maker range of beers, from The Independence Collective, supports individuals with an intellectual disability to gain financial independence (read the inspirational story here). This summer we'll definitely downing a few of the pale ales with its crisp tropical flavours. Or you can choose from a refreshing pilsner or superbly balanced IPA.
And if that's not sweet enough, we're also loving all the dessert beers that have entered the market. Read more about these decadent double agents here.