The brews were flowing, the stands were standout, and the good times just kept coming at Beervana 2019

It's always impossible to pick the top beers at an event packed with such incredible energy, diversity and creativity.
Fortunately, this year we didn't need to. The punters at Beervana 2019 did the job for us, with beer lovers voting for their favourite drop in real time via the Beervana app. Stouts and porters proved to be the favourite styles across the board – but the festival's top spots went to the deliciously different, with sweet dessert-inspired creations captivating the crowds.
THE BEER NECESSITIES
The three top-rated brews of the festival across all sessions were:
1). Maple Like Jagger (Imperial Milk Stout) by Wilderness Brewing
?
Served as a two-part pour with maple peanut foam and jaggery sugar flavours, this sweet bourbon-aged imperial stout wowed plenty of punters.
2). Raspberry Ripple (Nitro Ice Cream Sour) by Duncan's Brewing Co.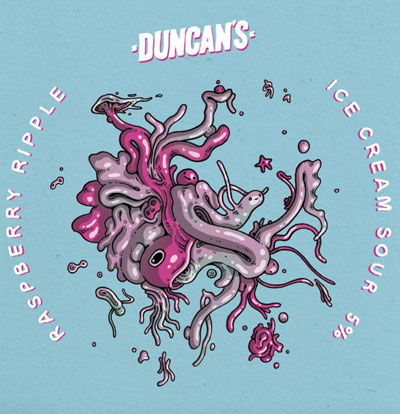 Brewed with vanilla and lactose sugar, this delicious dessert-style sour features layers of sweet raspberry and lip-puckering tartness. A limited run of cans is available in select Liquorland stores, so you can taste this winning creation for yourself!
3). Stay Puft (Imperial Salted Caramel Marshmallow Porter) by International Invitational brewery Tiny Rebel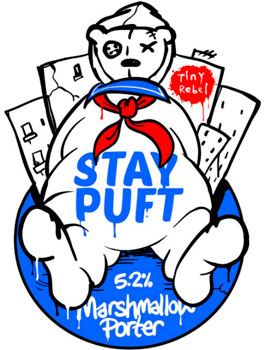 A twisted take on Tiny Rebel's classic Marshmallow Porter, with layers of salted caramel, sweet roasted flavours, and a supercharged ABV of 9%. Their deliciously different Rhubarb and Custard Sour flew out the door too!
Other weird and wonderful beers from the night included a chicken soup IPA (made with real chicken) from Whistling Sisters, a ceviche sour with a nice chilli kick from Brew Moon, and an awesome tropical coconut hazy IPA from Mata Beer/Pink Boots Society.
Urbanaut also debuted their ingenious 'Beer Blenders', which involve combining two mini cans together for delicious flavour combinations. Available in Manuka Smoked Chili + Horopito Kawakawa Gose, Milkshake Beer + Imperial Stout, and Szechuan Kolsch + Yuzu Super Sour, they're well worth a try or two.
FOODIE FAVOURITES
Peckish punters were well served at Beervana this year, with plenty of fantastic food options on offer. Our favourites included:
Soul Shack's Thuggets (GIANT fried chicken nuggets)
The wonderfully hearty Beer & Brisket pies from The Salt & Wood Collective
The addictively delicious mini pancakes being sold by the tonne at Mont Foort.
STANDING OVATIONS
Featuring everything from dance parties to nuclear disaster, this year's stands offered plenty to froth over. We loved:
Garage Project

A disco-themed wonderland complete with a glittery dance floor and a talented dance crew, Garage Project's stand was brimming over with retro groove vibes. Think disco balls, bright lights, and the delicious cold tang of sour slushies from the Hot Summer Streets collection.
Abandoned Brewery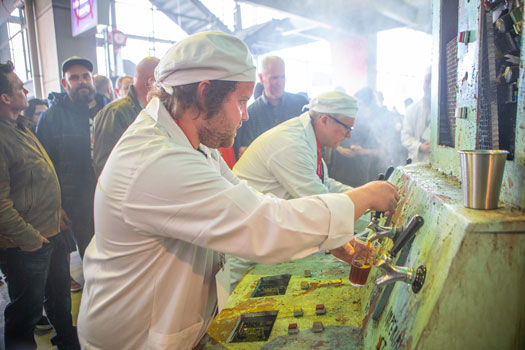 Featuring control panel taps and billowing smoke, Abandoned Brewery's Chernobyl-themed stand turned plenty of heads. The staff wore lab coats and chillingly realistic fake burns – but the beer was anything but disastrous.
Liquorland Spinning Wheel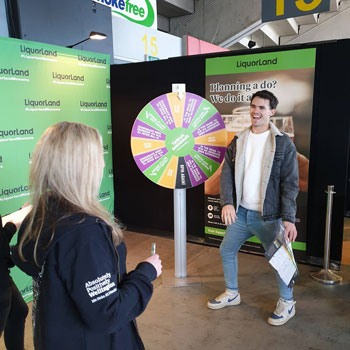 Liquorland's famous Spinning Wheel attracted a record number of participants this year, with happy festivalgoers walking away with prizes galore.
Good George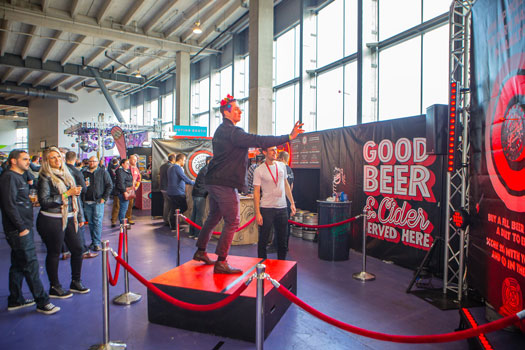 Beer and darts have a vibrant history, and there's something mesmerising about watching someone skilled at this age-old bar sport. Good George took things one step further with a supersized dartboard, and plenty of beer lovers were lining up to try their luck.
Behemoth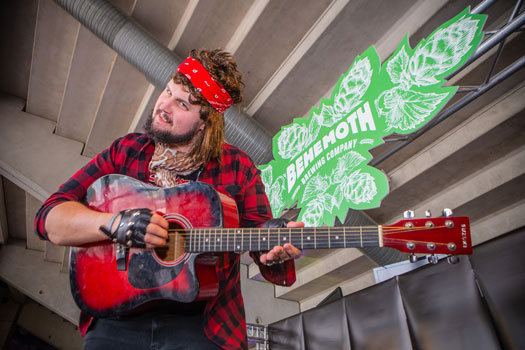 Behemoth delivered a blast from the past, with staff dressed like 80s hair-band members serenading the crowds from a makeshift stage.
Yeastie Boys
Who doesn't love a bit of karaoke after a few cold ones? With heaps of classic songs to choose from, the Yeastie Boys' karaoke van was going off (with varying levels of talent on show).
There was so much to see and do and taste and try, it was impossible to experience it all.
But we only had one disappointment this year at Beervana – the moment we realised it was all over for another year.