It's T20 Finals Week (go Black Caps!) and the Kiwi summer of cricket is about to begin. We scoured the shelves at Liquorland for the best multi-packs and handy carry boxes to quench your thirst while you watch the game.
We're starting off staying true to New Zealand's love affair with sporting black colours with a 6-Pack of Canadian Club. The premium Whisky & Dry has a smooth, full flavour, mixed with a less sweet dry ginger ale mixer.
A great game of bat and ball is better with pals to enjoy it with, and the pastel aesthetic of Pals' RTDs are a lot easier on the eyes than some of the cricket uniforms (also, don't they get hot?!). Choose a taste or tone that has "appeal" and enjoy.
That hot, dry pitch calls for a cool, dry drop. Japan's first dry beer, the Asahi Super Dry and its refreshing barley flavour and crisp aftertaste is set to quench your thirst for the innings.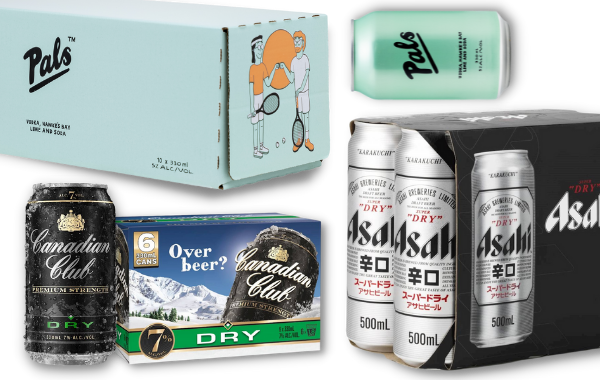 Just like three slip-catchers who guard their territory with determination and focus, Macs Three Wolves Pale Ale won't let an opportunity pass. Featuring US hops and local hero Nelson Sauvin – a trans-pacific brew that plays fair.
Keeping hydrated through each gruelling session is not easy. Enter Moa Session Pale Ale – a beer with toasty malt flavours and earthy-yet-tropical hop tones. Howzat?!
An elegant sport (for the most part), the history and integrity of cricket runs deep. Lindauer Fraise's pinky hue and subtle strawberry aroma is delicate and demure, and adds some vibrancy during the slower moments of the sport.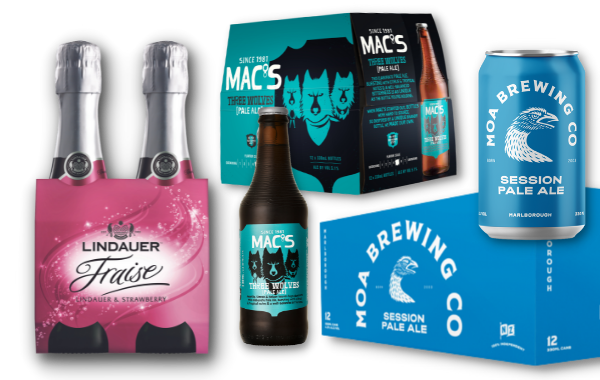 New managing director of DB Breweries, Matt Wilson suggests his multi-packs for the park.

To match the intensity of a Twenty20 game I'd suggest the intense flavours of a Tuatara Hazy Pale Ale. The popular hazy style nails the tropical fruitiness and low bitterness you would expect in a New England IPA, but with the drinkability of a pale ale; showcasing intense tropical hop flavours and aromas but with downplayed bitterness, a great match for the intense short form of the game.
For the long, gruelling Test matches that are both physically and mentally challenging, go with Heineken 0.0. A refreshing, perfectly balanced 0.0% alcohol lager, it has the same distinctive taste as Heineken original but with a twist – no alcohol. As a Test Match can last up to five days, this is a great choice for spectator endurance and focus.
If you are planning to watch the oddly amazing Black Clash T20 battle between NZ rugby and cricket sporting legends this January, team it with an equally odd drink. Odd Company's Vodka Mixed Pack comes with three great flavours (Peach & Passionfruit; Lemon, Lime & Yuzu; and Raspberry & Pomegranate) so is perfect for sharing with a group of cricket loving friends and a few unusual combinations.