Get yourself in the draw to win a choice prize pack from Good George Brewing

The folks at Good George Brewing have launched their latest entertaining film, which comically asks which beer choice is the choicest choice.
Known for their exceptional craft brewed beers and ciders, numerous gold medals, cool graphic labels, and tongue-in-cheek humour, Good George has gained a growing following across the country over the past four years, in turn helping to bolster the image of its hometown Hamilton.
Its hard to pick your favourite moment from the new film, which is designed to lure those whove yet to taste Good Georges legendary IPA with no-nonsense straight talking. At the end of the day any Joe Bloggs knows a choice beer when they taste one, sums up co-founder Darrel Hadley.
Take a look at the film below, then enter yourself into Toasts competition with Good George Brewing.
This week were giving three lucky Toast readers the chance to with a choice Good George Prize Pack containing a Good George backpack, T-shirt, beanie hat and drink bottle (all pictured below).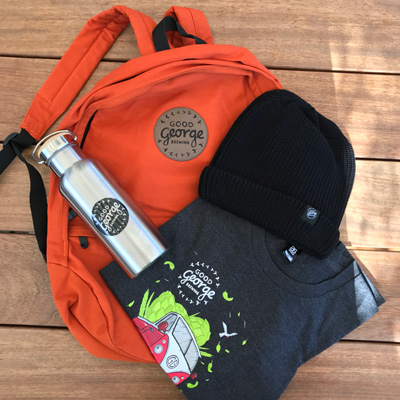 To enter, clickhere