Tuatara Brewing Co. will be mixing it up in Queenstown over the next week for Winter Pride 2018
The Winter Pride Festival is the largest gay pride festival in the southern hemisphere, encouraging locals and visitors to celebrate their diversity. The week is jam-packed with amazing events on and off the mountain, including cabaret nights, massive dance parties and night skiing.
Tuatara have brewed the festival beer pouring at bars around town, supported by Master Brewer and Founder Carl Vasta and a crew from Tuatara. "We were initially approached by Chris Dickson of Smiths Craft Beer House which is really the home of Tuatara in Queenstown, to be part of the festival," says Carl.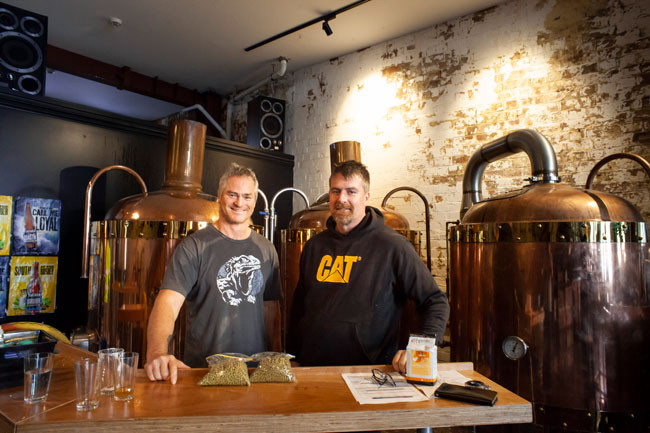 "Through Chris we met Marty the Festival Director and learned more about what they're trying to achieve, using the event to celebrate diversity, inclusivity and community. Values that we'd all like to see a more of, and those that we've tried to encourage as part of our business so it was an easy sell to get us on board!"
The Tuatara Winter Pride Pale Ale was brewed at Tuatara's Third Eye tap room by Carl and Chris along with Winter Pride team member Graeme Lester. Expect a boldly flavoured beer bursting with tropical fruity characters and a smooth malt body to match. There's no doubt this '18 Pale Ale will be a welcome treat apre ski!